Par Pacific to Acquire Cenex's Zip Trip Chain
Get great content like this right in your inbox.
Subscribe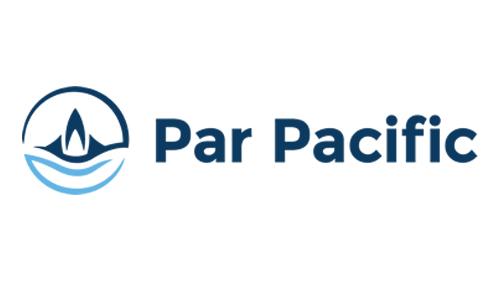 HOUSTON — Par Pacific Holdings Inc. is starting the new year by entering a new market, the Pacific Northwest.
The company entered into an agreement with CHS Inc. to acquire 33 Cenex Zip Trip-branded convenience stores in the Pacific Northwest for $70 million, plus the value of inventory. The transaction is expected to close during the first quarter.
"This is an important strategic step as we build on the success of our Wyoming refinery acquisition, which we expect will generate adjusted EBITDA of $50 million in the first full year of our operations," Par Pacific President and CEO William Pate said during a company conference call held Jan. 10.
According to Pate, Par Pacific expects the c-store acquisition will be immediately accretive to adjusted earnings per share and free cash flow. In addition, it expects that the business, including incremental overhead costs, will contribute approximately $7 million to $7.5 million in adjusted EBITDA in the first full year after the acquisition.
"We found that the stores to be acquired are in good physical shape due to a recent capital investment program by CHS to refurbish and modernize the store locations," Pate explained. "We expect average maintenance capital expenditures to be between $1 million and $1.5 million per year, driving strong free cash flow from this acquisition."
Par Pacific does not foresee any need for additional capital to complete the transaction. The company anticipates funding the deal with available liquidity, recently augmented by its December senior note offering, according to the CEO.
This move will give Houston-based Par Pacific a foothold in the eastern Washington and northwest Idaho markets and expand its retail presence outside of Hawaii. It will also further diversify the company's business unit earnings profile by increasing the contribution of its retail business segment.
"We think Spokane and the surrounding communities represent an attractive niche market that is logistically complicated in terms of transportation fuel supply," the chief executive said. "There are no refineries in the immediate vicinity, so the majority of refined product is supplied from either the Billings, Mont., or Salt Lake City, Utah, refineries."
According to Pate, the Cenex fuel brand is the second-largest brand in terms of area locations. Part of the transaction with CHS is a multi-year agreement to continue to market Cenex-branded fuel principally from CHS' Billings-area refinery.
Par Pacific will also enter into a multi-year fuel supply agreement with CHS to provide refined products to each other throughout their operating regions of Wyoming, South Dakota, Montana, Idaho, and eastern Washington.
"Over time, this acquisition is expected to help manage the natural link of our Wyoming gasoline and diesel production by providing another outlet for our refined products," Pate said.
In addition, "this acquisition will build on our successful Hawaii fuel retail franchise, leveraging our managerial resources in Hawaii and Houston to manage these new retail activities," he continued.
MORE POSSIBILITIES ON THE HORIZON
This could be just the first of several retail merger-and-acquisition moves in the Pacific Northwest region by Par Pacific.
"Having a small retail portfolio in Spokane — which we view as an attractive market — gives us our first step into the Rocky Mountains outside of the Wyoming refinery and logistics operations, and it gives us an opportunity to think about growth beyond these retail locations," Pate said.
"As we've always said, we felt Wyoming was an attractive refining market. We think Rapid City is an attractive retail market. We would like to continue to grow in that region and we like the characteristics of the Rocky Mountain region, in general, and also the Pacific Northwest," he added.
The Zip Trip retail portfolio is situated at the western edge of the market where Par Pacific can service from Wyoming, according to the chief exec.
When looking at buying retail around its Wyoming refinery, "I always thought the best opportunities were where we could still be a competitive supplier from a logistics perspective, but also expand our market beyond Rapid City," Pate said. "That's why Spokane was one of the top markets that we considered as we thought about retail growth, and were fortunate to acquire these assets."
Moving forward on the M&A front, Par Pacific would prefer for its non-refining business units over time to contribute 50 percent or more of its total business unit profitability. For that reason, this retail acquisition was an attractive strategic fit, according to Pate.
"As we look at other opportunities in Hawaii, as well as in the Rocky Mountains, our focus is on retail logistics — and we have plenty of opportunities in the pipeline in respect to those types of businesses. To a lesser extent, we are also going to be opportunistic in looking at other refining acquisitions," he noted. "Obviously, there is a different return on capital threshold for refining vs. something like retail."
As for organic growth, Par Pacific does not have any restrictions on its ability to grow or compete in any of the markets, the CEO said.
Par Pacific Holdings currently owns and operates one of the largest energy infrastructure networks in Hawaii with a 94,000-bpd refinery, a logistics network supplying the major islands of the state, and 91 retail locations. It is a wholly owned subsidiary of Par Petroleum LLC.
In Wyoming, Par Pacific owns a refinery and associated logistics network in a niche market. Par Pacific also owns 42.3 percent of Laramie Energy LLC, which has natural gas operations and assets concentrated in the Piceance Basin in western Colorado.