Parker's Hires New Director of Operations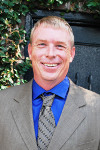 Jon Mangum
SAVANNAH, Ga. -- The Parker Cos. is making an addition to its executive team with the hiring of a new director of operations. Convenience store industry veteran Jon Mangum will be responsible for overseeing retail operations at Parker's locations throughout Georgia and South Carolina.
Before joining Parker's, he served as retail operations manager for Stinker Stores in Boise, Idaho, where he oversaw retail operations for 60 stores and five branded fast-food restaurants, and managed marketing and fuel pricing.
Mangum brings more than 25 years of experience in the c-store industry to his new role. He has been honored with a national award from the Newspaper Association of America for an outstanding marketing campaign. He also played a key role in the acquisition of 14 Super Values stores, earning recognition at the Sinclair Distributor Dinner.
"Jon represents the best and brightest of today's leaders in our industry," said Greg Parker, president and CEO of The Parker Cos. "He is an important part of our expansion strategy at Parker's, as we prepare for strategic growth in the future. Jon brings a deep knowledge of convenience store operations and serves as an outstanding addition to our talented leadership team at Parker's."
Mangum has a bachelor of science degree in operations management from Boise State University. He is also a graduate of the NACS Leadership Executive Program at Cornell University and the Convenience Store Coaches Leadership Academy.
In addition, he is the former president of the Boise chapter of the American Production and Inventory Society and will serve as a 2013 NACS Show education session moderator. He is also an active community volunteer, a longtime member of Paul Harris Rotary International and a board member for the Greater Boise Rotary Foundation. Over the years, he has successfully organized fundraisers for the Juvenile Diabetes Research Foundation and volunteered with nonprofit organizations including Rack Up Boise, Paint the Town and the Idaho Food Bank.
Originally from Boise, Mangum recently relocated to Richmond Hill, Ga.
Savannah.-based The Parker's Cos. operates 30 convenience stores in southeast Georgia and South Carolina. The company plans to open additional locations in Beaufort, Jasper, Chatham, Bryan, Liberty, Effingham and Bulloch counties. In April, company president and CEO Greg Parker was honored by Convenience Store News as the 2013 Top Tech Executive of the Year.