Parker's Hires Tobacco Sales Veteran as Category Manager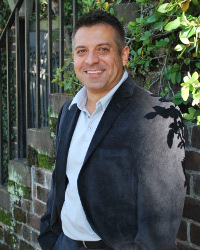 Mike A. Gancedo
SAVANNAH, Ga. – The Parker Cos. made a new addition to its team by hiring Mike A. Gancedo as a category manager. The nationally recognized tobacco sales leader is now responsible for the sale of tobacco products at all Parker's convenience stores.
Gancedo has 20 years of retail experience, including 13 years of Fortune 500 company management experience. Prior to joining Parker's, he served as the South chain sales manager for Liggett Vector Tobacco Co. He also worked for R.J. Reynolds Tobacco Co. for 14 years, where he served as senior key account manager, senior division manager and division retail manager.
His accomplishments include creating a new sales program that increased market share, being honored by R.J. Reynolds with the Division of the Year Award and the Breakthrough Accomplishment Award, and earning national recognition.
"We're delighted to welcome such an accomplished industry professional to our growing team at Parker's," said Greg Parker, president and CEO of The Parker Cos. "Mike has keen insight into the tobacco industry and will help maximize our sales in this important category."
Gancedo was born and raised in California and has worked in cities across the country, including Miami, Detroit and Boston. He recently moved to Savannah from Acworth, Ga.
Parker's operates 31 c-stores in southeast Georgia and South Carolina.