People on the Move: CDA, Getty Realty, Murphy USA & PriceAdvantage
Get great content like this right in your inbox.
Subscribe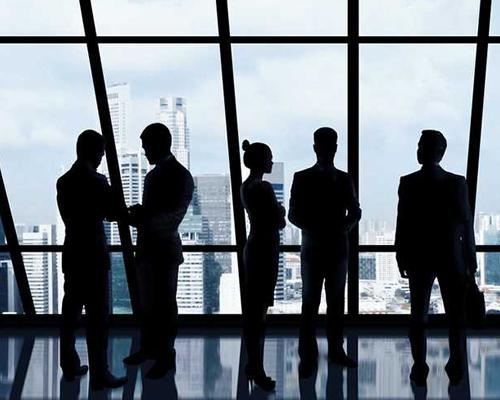 NATIONAL REPORT — Retailers, wholesalers and suppliers in the convenience store industry are only as good as their management teams and employees. In this special roundup, Convenience Store News runs down the most recent executive changes at the top in the industry. 
Berner Food and Beverage LLC
Tim Lethcoe joined Berner Food and Beverage LLC as chief operating officer (COO) and Yvette Fossum joined the company as vice president of sales.
As COO, Lethcoe manages all functional areas of operations, supply chain and mechanical engineering for Berner. He most recently led operations and supply chain for Treehouse Foods. His experience also includes Conagra Foods, Ralcorp, American Italian Pasta Co. and Frito Lay/Pepsi.
As vice president of sales, Fossum manages Berner's private label sales team. She joins Berner from CSM Bakery Solutions, where she headed their sales efforts. She has more than 18 years experience in food manufacturing sales and has held various leadership roles in sales with companies such as Mars Food, Reckitt Benchkiser and Gerber Products.
Convenience Distribution Association
The Convenience Distribution Association (CDA) elected Charlie Casper chair for 2019. Casper is president of Mydad LLC dba Hardec's, in Elizabethtown, Ky. A member of the association's board of directors, Casper previously served as chair of CDA's Government Affairs Committee.
He received CDA's customary green jacket and gavel at the Convenience Distribution Business Exchange (CDBX) in Chicago in late September.
Casper has been a mainstay in wholesale distribution with experience in numerous levels of manufacturing, quality control, sales marketing, general management and executive management. He served in numerous capacities for CDA, as well as other industry associations, including the Southern Association of Wholesale Distributors and the Kentucky Wholesale Distributors Association.
Also at CBDX, Bill Dunn, vice president of industry relations, Swisher International Inc., received CDA's Dean of the Industry award.
Dunn has been a leader in the tobacco industry for more than three and a half decades, beginning his career with Thomas J. Lipton in 1974 as a sales representative for the central and western New York state markets.
He joined Swisher in 1982 as merchandising manager, moving to field sales manager before taking on the newly created position of vice president of industry relations.
Getty Realty Corp.
Getty Realty Corp. appointed Mary Lou Malanoski as an independent director to its board of directors and as a member of the audit committee. Malanoski has more than 30 years of experience on Wall Street in various roles and is currently chief financial officer (CFO) of Colony S2K Holdings LLC.
Previously, she was the chief operating officer at Morgan Joseph TriArtisan, where she also had served as head of banking and CFO. Prior to Morgan Joseph TriArtisan, she was a founder and principal of New Street Advisors, a boutique broker-dealer, and New Street Investments, a firm focused primarily on non-control investments in private companies.
Ice-O-Matic
Filippo Berti, CEO of the Ali Group, announced Gary Mick has been named president of Ice-O-Matic, an Ali Group company. In this new role, Mick will be responsible for the day-to-day management of Ice-O-Matic.
Mick's previous management positions include president of Blodgett, a division of The Middleby Corp. Most recently, he served as a group president of The Middleby Corp., where he managed multiple foodservice business units in the United States and Denmark.
Murphy USA Inc.
The board of directors of Murphy USA Inc. appointed Jeanne L. Phillips as an independent director of the company. She is currently senior vice president, corporate engagement and international relations of Hunt Consolidated Inc.
Phillips served President George W. Bush as the U.S. Permanent Representative to the Organization for Economic Cooperation and Development (OECD) with rank of ambassador in Paris from 2001 until the summer of 2003. Following both the 2000 and 2004 Bush-Cheney presidential campaigns, she was appointed by President Bush to serve as executive director and then chairman of the 54th and 55th Presidential Inaugural Committees.
National Confectioners Association
The National Confectioners Association (NCA) promoted three senior leaders. Liz Clark, who previously served as vice president of government affairs, has been promoted to senior vice president of public policy. In her new role, Clark will lead NCA's federal, state and local government affairs and political action committee strategy, as well as work closely with the scientific/regulatory team to support NCA member companies.
Christopher Gindlesperger, formerly vice president of public affairs and communications, has been promoted to senior vice president of public affairs and communications. In his new capacity, Gindlesperger will lead a revamped department that is fully integrated into all functions across the organization and focused on ensuring consistency of messaging, as well as recruiting, educating and activating key stakeholder groups. He will also oversee all media relations activity and a new integrated marketing communications operation.
In addition, NCA Chief of Staff Elise Fennig has been promoted to chief of staff and senior vice president of operations. Fennig will continue to have oversight of human resources, IT, and operations at NCA, and assumes responsibility for the continued integration of the industry affairs, global business development, meetings and membership operations.
NCA also announced Debra Miller joined the organization as senior vice president of scientific and regulatory affairs. Miller brings with her nearly 20 years of food industry experience, 14 of them at The Hershey Co., where she most recently served as director of nutrition and wellness and director of scientific and regulatory affairs prior to that.
PFSbrands
PFSbrands promoted Dave Yarbrough to senior vice president of business development and field operations. A 10-year company veteran, Yarbrough maintains his leadership over the fields operations team while also assuming responsibility for the business development team.
On the operations side of the business, the company promoted Brock Blaise to senior vice president of operations. Blaise will continue to lead the quality, customer success, warehouse, logistics and manufacturing areas, while now assuming responsibility of project management, marketing and the equipment division.
PriceAdvantage
PriceAdvantage promoted John Keller to division director of PriceAdvantage, a division of Skyline Products. Keller started with PriceAdvantage in 2009 as senior product manager and was subsequently promoted to director of product development and operations. He has more than 18 years of experience managing products for numerous software companies.
Renewable Fuels Association
The Renewable Fuels Association (RFA) completed the final steps of the succession plan with Geoff Cooper formally beginning his tenure as RFA's new president and CEO, and Bob Dinneen moving to his new role as senior strategic advisor.
Cooper joined RFA in 2008 as the organization's director of research and analysis. He previously worked on ethanol issues for the National Corn Growers Association.
As part of RFA's restructuring, the association also announced the following additional staffing changes:
Jessica Bennett, who joined the RFA staff in January, was promoted to vice president of government and external affairs;

Connor Hamburg joined RFA as director of government affairs; and

Jackie Pohlman joined the association as RFA's new manager of member relations.
Talking Rain Beverage Co.
The makers of Sparkling Ice appointed Chris Hall to CEO of Talking Rain Beverage Co. Before his appointment, Hall was chief operating officer. He previously served as vice president of sales for the Midwest and Northeast.
With the transition, Sarah Gustat, former director of marketing, became vice president of marketing and Ken Sylvia, former vice president of distribution, became vice president of sales.