People on the Move: Energy North Group, Gilbarco Veeder-Root, Marathon Petroleum & Parker's
Get great content like this right in your inbox.
Subscribe
NATIONAL REPORT — Retailers, wholesalers and suppliers in the convenience store industry are only as good as their management teams and employees. In this special roundup, Convenience Store News runs down the most recent executive changes at the top in the industry. 
Acosta
Acosta appointed Brian Wynne as CEO. Wynne will work closely with Darian Pickett, who remains with the company and assumes the role of CEO of Acosta's North American Sales Agency.
Wynne is a seasoned senior executive with more than 30 years in the packaged goods industry. He has held executive positions in organizations spanning several categories, both in traditional consumer product goods companies as well as service-centric businesses. Wynne spent more than 20 years working in various leadership roles in the Coca-Cola organization, culminating with his role as president of the North American Still Beverages Unit.
Acosta also appointed Chandra McCormack as chief financial officer (CFO). She brings with her more than 25 years of financial leadership experience in public and private companies, including nearly 20 years in the consumer packaged food and product industry.
Most recently, McCormack served as CFO for Greyhound Lines Inc. Before Greyhound, she served in CFO roles at several retail, restaurant and CPG companies, including 13 years with Dean Foods Co. in various financial leadership roles.
British American Tobacco
British American Tobacco (BAT) tapped as Guy Meldrum as the new head of its U.S. business, Reynolds American. He previously served as BAT's the regional director of its Asia-Pacific and Middle East business,
Meldrum succeeds Ricardo Oberlander, who became president of Reynolds American after it was acquired by BAT in 2017.
The company also announced that Luc Jobin will succeed Richard Burrows as its chairman at the conclusion of its annual general meeting in April 2021. Jobin, who joined the BAT board of directors in 2017 and was formerly chief executive of Canadian National Railway Co., will be appointed as chairman designate effective March 1, 2021, in order to ensure an effective transition in leadership of the board.
Energy North Group
Energy North Group appointed Kim Keil, wholesale account manager, to lead its expansion into the Upstate New York territory. She brings more than 15 years' experience as an energy professional to the role.
Flowers Foods Inc.
Jeff Blalock, vice president of convenience sales, retired from Flower Foods Inc.
Blalock has been responsible for growing the company's Mrs. Freshley's and Tastykake snack cake business within convenience stores nationwide through both warehouse and direct-store-delivery (DSD) channels.
During his 46-year career with Flowers, Blalock held a number of sales management positions at various bakeries, and was involved in Flowers' DSD expansion into Texas and the Southwest in the 1980s. In 1990, he joined the company's cake team, with a focus on developing cake sales through supermarket, club and c-stores.
Blalock held leadership roles in the industry, serving on the board of the NACS and on the NACS Supplier Board. He also has served as supplier member and supplier committee chair of the Georgia Association of Convenience Stores.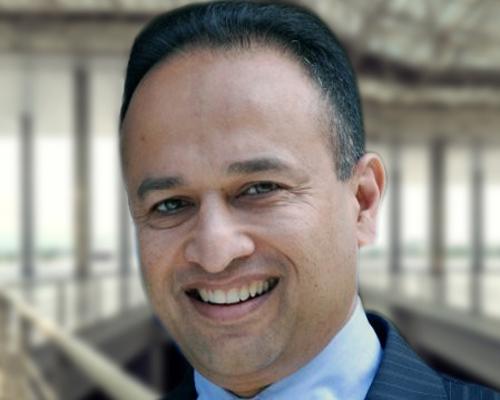 Gilbarco Veeder-Root
Gilbarco Veeder-Root named André Dhawan as president, Americas. Prior to his new role, Dhawan served as president, Europe, Middle East, Africa and Asia Pacific — a position that he has held since July 2016. 
Dhawan has nearly three decades of experience in the global industrial manufacturing and distribution industry. He previously served as president Europe, Middle East, India and Africa for Zurich-based Xylem Inc. He began his career at ITT Inc. (formerly ITT Corp.) where he spent more than 15 years as an executive. 
Hardec's
Hardec's President Charlie Casper semi-retired from the company after 26 years. Ross Haynes, formerly sales director at Premier Manufacturing, over Casper's duties as vice president/general manager effective Aug. 1.
In addition to serving in various capacities for Convenience Distribution Association (CDA), Casper is involved in other industry associations, including The Southern Association of Wholesale Distributors (SAWD) and the Kentucky Wholesale Distributors Association.
He has been honored with numerous industry awards, including CDA's Dean of the Industry Award, the SAWD Liberty Award and the Gary Adams Tri-State Memorial Award, given by the Tri-State Convention Tobacco and Candy Distributors.
Marathon Petroleum Corp.
Ehren D. Powell joined Marathon Petroleum Corp. (MPC) as senior vice president, chief digital officer this summer. In the role, Powell leads technology strategy across the company's businesses and manage its digital and information technology assets.
He came to MPC from GE Healthcare, where he has served as corporate officer and chief information officer (CIO) since 2018. Prior to that, he served as senior vice president and CIO, services for General Electric from 2017 to 2018, and senior vice president and CIO, Power Services for GE Power from 2014 to 2017.
During his 20-year career with GE and its subsidiary companies, Powell held several executive IT leadership roles with increasing responsibility, including positions with GE Power, GE Transportation and GE Hitachi Nuclear Energy. He began his career in IT and information management roles supporting multiple operations for GE Aviation.
Parker's
Parker's hired three new team members, Ryan Dzwigalski, director of loss prevention; Daniel Ellis, director of loss prevention; and Veronica Johnson, corporate paralegal. 
Dzwigalski joins the company after serving as the senior regional loss prevention manager for VF Corp. in Atlanta. Certified by the Loss Prevention Foundation, he brings 23 years of retail experience, including 17 years in loss prevention, to his new position.
Ellis is a former business transformation project analyst and industrial engineer with Gulfstream Aerospace. He brings more than 15 years of technology-driven business process improvement, operations research, data mining and analytics experience to his position at Parker's.
Johnson has more than 20 years of experience in real estate, corporate and civil litigation. She serves as a corporate paralegal, supporting Parker's General Counsel Blake L. Greco, Esq. Johnson serves as a board member for the Paralegal Advisory Committee for Savannah Technical College and is a member of the South Eastern Association of Legal Assistants.
Refrigerated Solutions Group
Refrigerated Solutions Group promoted several employees recently. Bob Stevens moved to director of Dealer Sales, Craig Hammel accepted the role of director of Strategic Accounts, Kim McGee moved to director of CX & Sales Support, and Pam Williams accepted the position of director of Business Development & Project Management.  All four will report directly to Dan Hinkle, chief commercial officer.
In his new role, Stevens will help develop and execute commercial strategy while expanding new business opportunities.  All Regional Sales Managers within the organization will report directly to Stevens. 
Hammel's responsibilities will include managing both foodservice and food retail chain accounts as well as securing new strategic opportunities. 
McGee will have leadership responsibility for the Inside Sales team as well as the Quotations/Applications teams with a major focus on activities designed to enhance the customer experience, drive internal efficiencies and support our strategic goal of being an industry leader in customer satisfaction. 
Williams will have leadership responsibility for the Nor-Lake Scientific business, consultant services and all of project management with a focus on new business development and driving 80/20 principles within the group.
In addition, the company added Chris Carney and Howard McCann to its commercial sales team as regional sales managers for the portfolio of brands. Both Carney and McCann will report directly to Stevens. Carney recently held the regional vice president position with the Middleby Corp. McCann recently held the position of outside sales representative with the Yes Group, managing all market segments.
Feras Affani also recently joined the company as strategic account manager, reporting directly to Hammel. He recently worked with Everidge as the vice president of National Accounts.