People on the Move: GATE Petroleum, Gulf Oil, Mondelēz, Shell & Stewart's Shops
Get great content like this right in your inbox.
Subscribe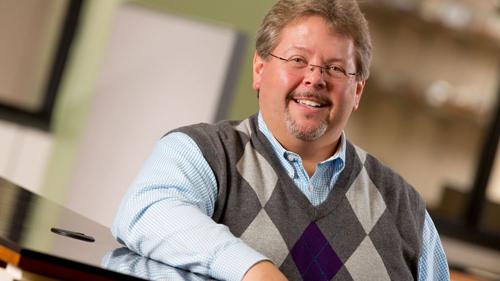 NATIONAL REPORT — Retailers, wholesalers and suppliers in the convenience store industry are only as good as their management teams and employees. In this special roundup, Convenience Store News runs down the most recent executive changes at the top in the industry. 
Business Accelerator Team
Business Accelerator Team (BATeam), a consultant firm providing business development and digital marketing expertise to retailing and foodservice, announced the appointment of Jay Price and Mike Flebotte as partners of the Group.
Jay Price joins the Group with broad consumer packaged goods (CPG) industry experience after holding numerous executive level sales and marketing roles in the confection, snack and dairy industries with Kraft-Nabisco and Dean Foods.  
Mike Flebotte brings background of retailer, CPG and technology experience to the BATeam. Flebotte most recently was executive vice president of marketing with iControl Data Solutions. Previous experience includes marketing and operations roles with Ocean Spray Cranberries as well as category management positions with Ahold Delhaize.
Flebotte will lead a team to develop a suite of digital marketing services for the firm's clients.
GATE Petroleum Co.
Maureen Henson joined GATE Petroleum Co. as director of human resources. In the newly consolidated position, she will oversee all human resources functions for the company's retail convenience store, car wash, hospitality divisions and corporate office. She will also lead the talent development department in GATE's retail division.
Henson joins GATE from Citi, where she spent the past 14 years working to support the company's global operating functions and retail services division. Prior to joining Citi, she spent a number of years in the hospitality and resort industries working for companies such as Wyndham Hotels and Resorts and Don Pablo's Mexican Restaurant.
Growth Energy
Growth Energy appointed Craig Willis to senior vice president of global markets, effective June 1. In this role, Willis will oversee the organization's market development efforts to increase ethanol's footprint both at home and abroad. Willis previously served as president of ethanol for Archer Daniels Midland.
Gulf Oil
Sue Hayden joined Gulf Oil as executive vice president and chief marketing officer. In this newly created role, Hayden will report to president and CEO Eric Johnson, and is responsible for driving the overall strategy for branded and unbranded operations, brand marketing and customer service and credit card operations.
She brings more than 35 years of industry and leadership experience to the role. Prior to joining the executive team at Gulf, Hayden served as vice president of fuel sales North America at BP where she oversaw the branded, unbranded and commercial business for the company's North American segment.
Mondelēz International
Paulette Alviti came on board at Mondelēz International as chief human resources officer (CHRO). In this role, Alviti will be responsible for the company's human resources function worldwide, including leadership team development, talent management, capability building, organizational effectiveness, change management as well as diversity and inclusion.
Alviti joins the company from Foot Locker Inc., where she has served as CHRO since 2013. Prior to Foot Locker, she held various senior leadership positions at PepsiCo and The Pepsi Bottling Group in both developed and emerging markets, including serving as senior vice president, CHRO at PepsiCo Asia, Middle East and Africa.
She succeeds Karen May, who announced her plans to retire last October. May will work full-time with Alviti to transition knowledge and responsibilities through the summer.
NATSO Inc.
The NATSO Foundation, the research, education and public outreach subsidiary of NATSO named Delia Moon Meier, owner and senior vice president of Iowa 80 Group and CAT Scale Co., its 2018 chairman of the board.
Andy Rebholz, CEO of TravelCenters of America LLC, assumes the role of secretary/treasurer in 2018, replacing Tom O'Brien who retired in 2017. Lisa Mullings, president and CEO of NATSO, rounds out the foundation's slate of officers, continuing as the NATSO Foundation president.
In addition, Tom Heinz, president of Heinz Inc. and Coffee Cup Fuel Stops & Convenience Stores, who is a past chairman of the NATSO Foundation, returns to the board as a director.
Craig Barr, trucking/heavy duty national accounts executive, USA, Mobil Delvac; James Greer, truckstop/government sales manager, Bridgestone Commercial Solutions; and David Young, vice president, channel partner sales, Valvoline LLC, also joined the NATSO Foundation board as new allied directors.
Returning members of the NATSO Foundation board of directors for 2018 are:
Don Quinn, chairman, NATSO;

Whitney Johnson, CEO, Pilot Flying J;

Sean Flynn, owner, Flynn's Truck Plaza;

Fred Jubitz, owner and president, Jubitz Corp.;

Heather DeBaillie, marketing manager, CAT Scale Co.; and

J.T. McMahan, national retail sales-convenience retail director, The Coca-Cola Co.
PetroActive Real Estate Services LLC
Jim Bosworth joined PetroActive Real Estate Services LLC as director, retail and convenience advisory. He brings more than 30 years of industry experience to the role.
Bosworth recently served with Cary Oil Co. Inc. managing their industry-related real estate portfolio, while also serving as president of Breeze Thru Markets LLC, a concept that he and his team developed from a single unit into a growing 18-store chain. Prior to that, he spent 14 years with The Pantry Inc. where he was one of the chief architects of the company's growth and expansion as the head of mergers and acquisitions. 
His focus with PetroActive Services includes store operations, divestiture or growth advisory, as well as real-estate issues, opportunities and other petroleum marketer needs.  
Royal Dutch Shell
Royal Dutch Shell (Shell) made a series of changes to the makeup of its U.S. leadership team. Following a 36-year career with the company, executive vice president of unconventionals, Greg Guidry, will leave his role on June 31.
Guidry will be succeeded by Gretchen Watkins, former CEO of Maersk Oil. Watkins officially joined Shell on May 1 and will be appointed, executive vice president of unconventionals effective July 1. She will report to the upstream director and be based in Houston.
In addition, after more than 37 years of Shell service, Shell Oil Co. President and U.S. Country Chair Bruce Culpepper, has confirmed his plan to step down from this role effective Dec.31.
Concurrent with Culpepper stepping down, Watkins will assume the role of Shell Oil Co. president and U.S. country chair, accountable to the CEO. While serving in her expanded role, Watkins will retain her title as executive vice president unconventionals.
SATO America
SATO, a global provider of Auto-ID solutions, appointed Tim Cook president of SATO America. In his new role as president of SATO America, he assumes the execution responsibility and oversight of the company's North and Central America, Caribbean, and Mexico business.
An industry veteran of 25 years, he served as SATO America's senior vice president of sales for six years. Earlier in his career, Cook held executive positions with Avery Dennison/Monarch, Zebra Technologies, and Honeywell AIDC.
SATO America also appointed Stephen Sundstrom to vice president of sales. He assumes leadership of the SATO America sales team, developing new business opportunities and creating customized IoT solutions fitting to customer needs. He will report directly to Cook.
Sundstrom has more than 20 years' experience in the technology industry. The past seven years, he held positions within Honeywell, including general manager for printing solutions followed by general manager of its breakthrough business unit.
Stewart's Shops Corp.
Dave Caruso, senior vice president of Shop Operations for Stewart's Shops, retired on April 1 after 32 years with the company. He remains on the board of directors and will stay involved in special projects and mentorships.
Caruso was always in the food and/or service industry, beginning with his family's Lake George, N.Y. restaurant. He joined joining Stewart's in 1986, first as a district auditor. He also served as district manager before working is way up the ladder to senior vice president.
Tanknology Inc.
Tanknology Inc. named Megan Stewart as international manager for the Americas, Australia and Africa. In this capacity, she will be responsible for the day-to-day management of Tanknology's international activities, including ongoing technical support for the company's 21 international licensees.
For the past three years, Stewart served as the international coordinator for Tanknology.
Tanknology also promoted Jason Bloch to vice president of the inspection services division. In this capacity, he will be responsible for the operations of the company's periodic visual inspection, aboveground storage tank inspection, and compliance management groups.
For the past five years, Bloch managed Tanknology's periodic visual inspection group, and helped grow the start-up service from a single client to its current state, which includes 22 nationwide inspectors serving more than 2,000 locations monthly.