09/20/2018
People on the Move: Global Partners, Marathon, Campbell's & Hershey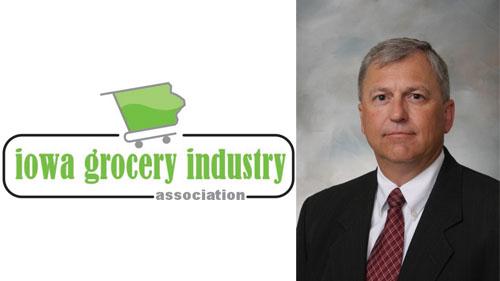 NATIONAL REPORT — Retailers, wholesalers and suppliers in the convenience store industry are only as good as their management teams and employees. In this special roundup, Convenience Store News runs down the most recent executive changes at the top in the industry. 
Campbell Soup Co.
Campbell Soup Co. appointed Diego Palmieri as vice president and chief marketing officer, U.S. meals & beverages. He reports to Roberto Leopardi, president, meals & beverages.
In his new role, Palmieri, is responsible for all aspects of marketing and consumer connection in the United States across the division's portfolio of brands, which includes Campbell's, Chunky, Well Yes!, Slow Kettle, Swanson, V8, Plum, Pace and Prego.
Palmieri joins Campbell from SC Johnson, where he spent more than two decades in various business roles and nearly half his career in marketing. He was most recently general manager of the company's Greater China business.
Catalina
Catalina, a shopper intelligence and personalized digital media company that converts shoppers into buyers, promoted Marta Cyhan to chief marketing officer. Reporting directly to Catalina's executive committee, Cyhan is charged with repositioning the digital media company for the future. 
Cyhan joined Catalina in May 2017 as head of marketing, a new position. Her prior experience includes vice president, marketing at Kellogg Co., senior marketing advisor to Avon's president of North America, and most recently, chief marketing officer and executive vice president/strategy and entertainment partnerships at MAC Presents.
Century Snacks
Century Snacks hired Valerie Oswalt as CEO. Oswalt joins Century Snacks from Mondelēz International and brings with her more than 20 years of consumer package food experience.
Oswalt's most recent position at Mondelēz International was president of North America Confections. In that role, she led a $1.5-billion portfolio of brands that included Trident, Sour Patch Kids, Swedish Fish, Oreo Chocolate Candy and Halls. 
Cruizers
Mark Fowler took on the role of senior district manager Cruizers Convenience Stores. With more than 20 years of experience in convenience store management, Fowler joined Cruizers a little more than a year ago as a district manager.  
Executive Leadership Solutions
Executive Leadership Solutions promoted George Benson to senior vice president and Kenneth Kitchens to succeed Benson as vice president/team lead of the retail and supplier division.
Prior to joining Executive Leadership Solutions five years ago, George Benson spent much of the past 20 years working in the convenience store, retail and wholesale fuels, motor oils and additive sectors. His corporate strategic sales and marketing expertise includes 12 years in district management, executive management, and jobber franchising and real estate development positions with BP Oil & Valero/Ultramar and as a key vendor to Chevron.
Kitchens served for 10 years with the U. S. Air Force. After separating from the military, his professional career has encompassed management and project management positions within the retail and automotive industries as well as contract administration and management while serving with the federal government in support of the General Services Administration.
Kitchen joined the Executive Leadership Solutions staff in March 2013.
Global Partners LP 
Global Partners LP appointed John T. Hailer to the board of directors of its general partner, Global GP LLC. Hailer is president of the 1251 Asset Management division of 1251 Capital Group, a Boston-based financial services company that owns a concentrated group of companies in the asset management and insurance sectors. Prior to joining 1251 Capital Group, he spent more than 18 years at Natixis.
The Hershey Co.
The Hershey Co. named Damien Atkins senior vice president, general counsel and secretary. In his new role, Atkins leads Hershey's legal, government relations, and corporate secretary functions. He reports directly to Michele Buck, president and CEO. He also will serve as a member of the company's executive committee.
Atkins brings 20 years of legal experience to his new role at Hershey. Most recently, he was general counsel and corporate secretary for Panasonic Corp. of North America. Before Panasonic, Atkins was senior vice president, deputy general counsel, corporate and chief compliance officer oat AOL Inc.
The Iowa Grocery Industry Association
The Iowa Grocery Industry Association (IGIA) appointed Dana Sump, senior category manager, Casey's General Stores Inc., chairman of the board of directors. He replaces Karl Kruse, executive vice president of supply chain for Hy-Vee Inc., who has served on the board for the past eight years.
"We are excited to have Dana Sump as the IGIA board chairman in the coming year," said IGIA President Michelle Hurd. "Dana brings a wealth of knowledge and experience to IGIA's board. I would also like to thank Karl Kruse for his contribution to the success of our Association and his leadership during this past year as chairman of the board. It was a year of significant growth and initiatives."
Sump has served on the IGIA board since 2012, moving through the ranks of treasurer, second vice chairman and first vice chairman. He has played a key role in the association serving on the IGIA scholarship golf, executive, membership and investment committees.
At Casey's, Sump manages the packaged beverages for all stores. He also serves in a supervisory role for the company's retail category management team, overseeing day-to-day activities of several other retail categories.  
Kum & Go LC
Emily Bahnsen joined Kum & Go LC as philanthropy manager. In her position, Bahnsen will manage Kum & Go's philanthropic giving programs, including its annual United Way and Habitat for Humanity campaigns, grants and in-kind donations. Bahnsen will also work closely with the Krause Family, owners of the Kum & Go convenience store chain, on their personal philanthropic efforts.
Bahnsen previously worked at Wells Fargo as a community affairs consultant. Prior to Wells Fargo, she spent 13 years at the Des Moines Arts Center in a variety of roles, including development director.
Marathon Petroleum Corp.
Thomas M. Kelley is retiring as senior vice president, marketing from Marathon Petroleum Corp., effective Oct. 1.
Kelley joined MPC as a marketing associate in 1981 and has held several positions of increasing responsibility in the Marathon brand and wholesale marketing organizations. In 1990, Kelley was named district sales manager, marketing. He was named manager, wholesale marketing, in conjunction with the formation of Marathon Ashland Petroleum in 1998 and, two years later, he was appointed manager, brand marketing.
In 2008, he assumed responsibilities as director, crude supply and logistics and in 2010, was named senior vice president, marketing.
The Renewable Fuels Association
The Renewable Fuels Association (RFA) will see a change in leadership in October. Executive Vice President Geoff Cooper will assume the position of president and CEO, while current President and CEO Bob Dinneen will transition into the role of RFA's senior strategic advisor. 
Dinneen has been with RFA for more than 30 years, including serving as the organization's president and CEO since 2001. During his tenure, Dinneen led the industry and achieved a number of landmark legislative and regulatory victories for ethanol, including passage of the original Renewable Fuel Standard (RFS) in 2005 and significant expansion and extension of the RFS program in 2007. 
Cooper joined RFA in 2008 as the organization's director of research and analysis and had ascended to executive vice president by 2016. He previously worked on ethanol issues for the National Corn Growers Association and served as a captain in the U.S. Army, specializing in bulk petroleum product logistics.
TLM Technologies Inc.
Michael Johnson joined TLM Technologies Inc. as vice president of North America. With more than 25 years of experience, Johnson will head up U.S. sales and operations for the c-store technology provider.
Johnson was previously director of sales at electronic price sign and transportation systems provider Skyline Products, also the parent company of fuel pricing software developer, PriceAdvantage. 
Verifone
Paul Galant is stepping down as CEO effective at the close of the previously announced transaction with Francisco Partners. At the transaction close, which is expected to occur during the third calendar quarter, Michael Pulli, formerly CEO of Pace plc until its acquisition by ARRIS Group Inc., will succeed Galant as CEO.
Galant will continue to serve on Verifone's board and support Verifone as vice chairman. He will also become senior advisor to Francisco Partners on payments industry strategy and opportunities.
Prior to Pace, Pulli was CEO of Digital Latin America. In addition, he spent eight years at General Instrument serving in several positions including vice president of international operations, vice president/managing director – Latin America, director of wireless products management, and director of business planning