People on the Move: McLane, Parker's & VERC Enterprises
Get great content like this right in your inbox.
Subscribe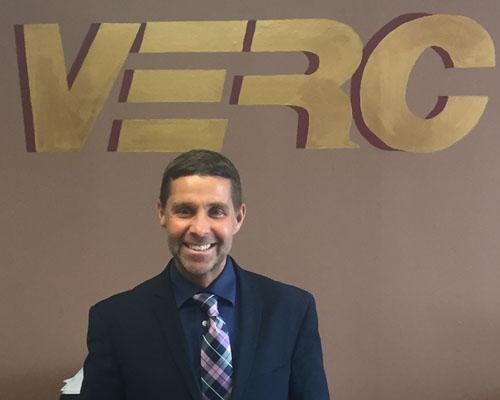 NATIONAL REPORT — Retailers, wholesalers and suppliers in the convenience store industry are only as good as their management teams and employees. In this special roundup, Convenience Store News runs down the most recent executive changes at the top in the industry. 
Convenience Distribution Association
The Convenience Distribution Association (CDA) welcomed Carrie Abernathy as its new vice president, thought leadership and strategy. Most recently, Abernathy led the Association for Women in Events as president. She worked in education, events and strategic management for over a decade prior to joining CDA.
Krispy Krunchy Chicken
Lifestyle and destination magazine Louisiana Life chose Krispy Krunchy Chicken's Dan Shapiro and Neal Onebane as Louisianians of the Year.
"To be given such an honor is humbling, to say the least. This started with my passion for quality food in convenience stores and has turned into a national phenomenon of chicken fanatics," said Neal Onebane, founder of Krispy Krunchy Chicken. "It's been quite the journey and as we expand internationally, I am excited for the future of our company."
They were chosen because of their impact on their industry on a local, national and international level, as well as the communities in which they live.
"The key to our success is that no matter where you visit, you will eat a quality meal. We take the loyalty of our customers very seriously and we do everything we can to ensure that their expectations are met every time," said Dan Shapiro, Krispy Krunchy Chicken's executive vice president. "It is this core philosophy that has allowed for our unprecedented growth over the past 18 years and 900,000 pounds of chicken to be cooked every week​."
The McLane Co. Inc.
The McLane Co. Inc. promoted Susan Adzick from vice president of sales and marketing to senior vice president of sales and strategic relationships. Adzick will lead the business development and national account functions for McLane Foodservice.
Adzick joined the company in 2000. She assumes the expanded responsibility of providing the strategic direction, business development and customer relationship management for the entire portfolio of valued customers of McLane Foodservice.
She will continue to work across all departments within McLane to leverage the strengths of the organization to optimize service and supply chain solutions for current and prospective customers.
Throughout her career, Adzick is active in many foodservice industry focused organizations and events. She is chair of the Women's Foodservice Forum board of directors. In addition, she serves on the National Restaurant Association board of directors, executive committee and business strategy committee; the National Restaurant Educational Foundation board of trustees, executive committee; and the Restaurant Leadership Conference advisory board.
North American Breweries
North American Breweries (NAB) named beer industry veteran Josh Halpern as chief sales officer. Halpern most recently served as vice president of the small format channel in the United States for Anheuser-Busch InBev. He has more than 17 years of sales experience in consumer products.
In his new position, Halpern will oversee NAB's sales team and sales operations, working to improve selling capabilities, drive wholesaler relations and strengthen execution among key accounts and the NAB distribution network.
Prior to leading small format at A-B InBev, Halpern led the on-premise channel and served as global director for off-premise trade marketing at the beer company. He has also held senior sales roles at Reckitt Benckiser, Just Born Inc., The Clorox Co., and Procter & Gamble Co.
Halpern's appointment follows Adrian Lachowski joining the company as CEO in January. The two hires, along with a shift in the NAB business model, provides more focus on the commercial business.
Parker's
Adam J. Caracci, a civil engineer, joined Parker's as its new construction project manager. He brings with him more than five years of civil engineering experience to his position, including three years in the convenience store industry.
In his position at Parker's, Caracci manages new store site design and due diligence, including entitlements and permitting. He is responsible for managing the construction phase of developing new Parker's stores and providing support during the site selection process.
Caracci previously served as an engineering project manager and engineering analyst for Atlanta-based RaceTrac Petroleum Inc. for nearly four years. During his tenure with the company, he was responsible for site design and permitting for RaceTrac and RaceWay convenience stores throughout the Southeast.
Tanknology Inc.
Chris Bouldin joined Tanknology Inc.'s sales and marketing team as marketing manager. In this capacity, Bouldin will oversee marketing activities in a variety of areas, supporting both domestic and international sales efforts.
A 10-year veteran of the industry, Bouldin began his career as a program coordinator for the Petroleum Equipment Institute (PEI). For the last five years, he served as the program director for PEI, a 1,600-member international trade association comprised of manufacturers and distributors of equipment used in the fuel and fluid handling industry.
Tomlinson Industries
Tomlinson Industries promoted Michael Meyer to vice president of engineering. Prior to his promotion, Meyer served as Tomlinson's director of engineering.
In his new position, Meyer will oversee engineering functions, product development, and Tomlinson's maintenance department, and will also coordinate technical requirements for the company's manufacturing facilities. Meyer joined Tomlinson 40 years ago.
The company also promoted Sheri Getchell to vice president of human resources and administration. Prior to her promotion, Getchell served as Tomlinson's director of human resources.
In her new role, she will oversee human resources, administrative, and accounting functions at Tomlinson Industries. She joined Tomlinson 27 years ago.
VERC Enterprises
VERC Enterprises promoted Barry S. Ahern to vice president of operations. 
Ahern, who has been with VERC Enterprises since 2004, is an integral part of the firm's new management team, according to the company. He will work with newly appointed company President Jim Fitzgerald, as well as Senior Vice President Paul Vercollone to help guide the company through its anticipated continued growth.
Prior to his promotion, Ahern held the position of director of operations and human resources. He first joined the firm as human resources director. Before joining VERC Enterprises, he served as corporate human resources manager for the Boston-based Phoenix Media/Communications Group and as a human resources manager for Bob's Stores.
Ahern is on the associate board of directors of the New England Convenience Store and Energy Marketers Association and chairs its education committee.
VERC Enterprises also named Ian Walker as vice president of finance. In this role, Walker will assist in the guidance and management of the company, with a focus on budget and duties related to oversight of finances. Walker joins VERC Enterprises with more than 20 years of experience in the financial services industry, most recently as chief financial officer for Stephanie's Restaurant Group in Boston.