12/14/2017
Pilot Flying J Adds Real-Time Parking Availability to Its App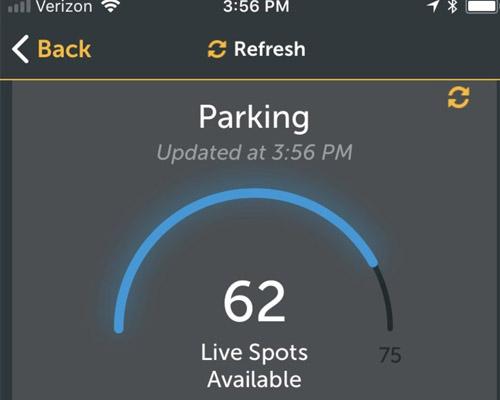 KNOXVILLE, Tenn. — Parking just got easier at Pilot Flying J.
The Knoxville-based travel stop operator partnered with Sensys Networks to deliver real-time, reliable information on parking availability through its myPilot mobile app.
After 18 months of testing, sensor systems have been installed at 30 Pilot Flying J locations across the I-5 corridor from San Diego to Seattle and one location in Knoxville. The sensor systems will collect and feed real-time parking availability data to professional drivers in the myPilot app.  
"As parking continues to be a major industry issue, with three million truckers on U.S. roads and highways and only 300,000 public parking spots, we are investing more time and resources into technology to ensure we're doing everything we can to provide drivers a safe, reliable place to park," said Ken Parent, president of Pilot Flying J.
"Through this partnership, our goal is to provide professional drivers access to real-time, accurate information on space availability through our myPilot app to not only help drivers plan more efficiently and cut down on wasted fuel costs, but also increase safety and e-log compliance," he explained.
Using Sensys Networks' patented sensor technology, Pilot Flying J will relay the information collected at travel center locations to a variety of driver information devices using the myPilot app.
As the electronic logging device mandate goes into effect on Dec. 18, this capability will save drivers time by providing Pilot Flying J app users access to real-time parking availability and the ability to secure parking at locations along their route where parking is in extreme shortage, according to the company.
Through the myPilot app, drivers will now be able to access total truck parking spaces, view and purchase Prime Parking spots and have access to live parking information at locations where the parking sensors are currently available.
The live parking feature will display total truck parking spots as well as the number of available truck parking spots in real-time to Pilot Flying J myRewards members at no charge.
"More than 75 percent of commercial truck drivers report regularly experiencing problems with finding safe parking, and on average spend 30 minutes looking for parking," said Amine Haoui, CEO for Sensys Networks. "We are pleased to see our IoT platform and patented MicroRadar sensors help Pilot Flying J address this critical market need by providing accurate, reliable, real-time space availability data."
While the timeline and details are still being finalized, Pilot Flying J and Sensys are looking to expand access to parking information in 2018 with the goal of increasing the Sensys capabilities across additional Pilot Flying J locations.
Pilot Flying J has more than 750 retail locations under the Pilot and Flying J Travel Centers banners in 44 states, more than 100 Roadside Assistance Trucks and growing as part of its Truck Care Program, 44 Goodyear Commercial Tire and Service Centers, and 35 Boss Shops.