Pilot Flying J Beefs Up Its Loyalty Program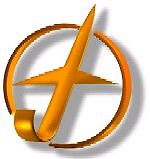 KNOXVILLE, Tenn. -- Pilot Flying J showed its appreciation for its loyal customers by recently launching Frequent Fueler Advantage, an enhanced loyalty program effective on Jan. 3. The program will allow professional drivers and RV customers to instantly accrue and redeem loyalty points at participating Pilot and Flying J travel centers, travel plazas and restaurants.
Cardholders of the loyalty program will be able to reap the added benefits of the new program at participating locations across the United States and Canada. For professional drivers the new program includes extended shower expirations, shower credits for expeditors and in-store rewards, according to the company. RV cardholders will receive instant discounts on fuel propane purchases and dumping fees; and coming soon they will receive discounts at the truck diesel islands in addition to the specified RV fueling lanes.
"By registering for the Frequent Fueler Advantage, our customers will be able to instantly access enhanced benefits," Pilot Flying J president and CEO Jimmy Haslam said in a released statement. "In addition, Pilot Flying J will be able to better serve our customers by designing benefits that more closely match their needs and wants."
In addition, Pilot flying J will also offer Pump Start to all Frequent Fueler Advantage cardholders. In order to activate the Pump Start feature cardholders must register their card at the cashier counter and must have 500 gallons of purchase history, according to the company. Pump Start allows drivers paying with cash, check or third-party credit cards to use their Frequent Fueler Advantage card to start the fuel pumps.
According to the company, points accumulated on the Frequent Fueler, RV Real Value Card and Driver Payback cards will still be honored. In order to take advantage of the new benefits drivers must register their cards under the new program by visiting www.FrequentFuelerAdvantage.com or at cashier desks and kiosks in Pilot and Flying J locations.