Pilot Flying J Extends Capabilities of Its Fuel Logistics Business
Get great content like this right in your inbox.
Subscribe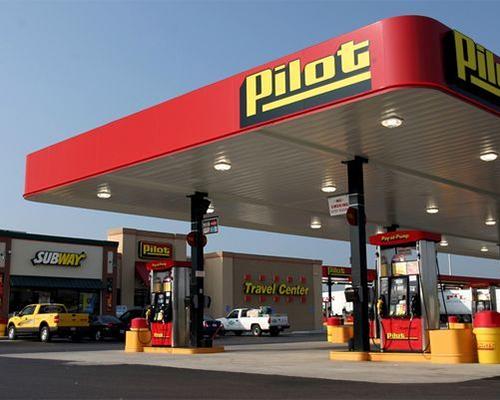 KNOXVILLE, Tenn. — Pilot Flying J will grow its service offerings in the exploration and production sector through two new strategic partnerships. A joint venture and an acquisition will extend its core logistics business with additional water, sand and crude hauling capabilities.
In June, Pilot Flying J teamed with Produced Water Transfer LLC and Complete Vacuum and Rental LLC to form PDPS LLC, a new company operating under the name PWT LLC. The company will leverage its fleet of tanker trucks and network of salt water gathering pipelines and disposal facilities to provide salt water transportation and disposal services to the oil and gas sector. It will focus on providing services to producers across Louisiana, Oklahoma and Texas.
Pilot Flying J will own a majority of PWT, which will be managed by Produced Water Transfer President and CEO Steve Kent and his management team.
Then, in July, Pilot Flying J through its PWT joint venture acquired Bridger Environmental LLC, a salt water transportation and disposal company, from propane supplier Ferrellgas Partners LP. It also purchased Ferrellgas Partners' crude transportation business operating under its Bridger Transportation subsidiary to continue expanding its current presence in the space.
Through the deal, Pilot Flying J and PWT will expand their tanker fleet and acquire 10 salt water disposal wells and two crude oil pipeline injection terminals in Wyoming.
Following the acquisition, Pilot Flying J will be one of the largest third-party crude hauling fleets in the United States, with more than 500 trucks on the road serving the oil and gas industry, according to the travel center operator.
"With Pilot Flying J's fleet size, safety record, balance sheet and geographic reach across all major oil and gas basins, we're uniquely positioned to serve this industry," Pilot Flying J President Ken Parent said. "These partnerships are a key driver of our growth strategy and demonstrate the company's ongoing commitment to diversifying our business."
Headquartered in Knoxville, Pilot Flying J currently operates more than 750 travel centers under the Pilot, Pilot Express and Flying J Banners in 44 states.