Pilot Flying J, Love's Offering Freebies on National Hot Dog Day
Get great content like this right in your inbox.
Subscribe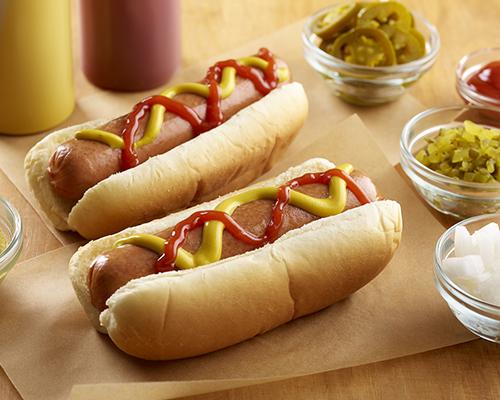 KNOXVILLE, Tenn., and OKLAHOMA CITY — Convenience store and travel center customers can celebrate National Hot Dog Day on Wednesday, July 18, by visiting Pilot Flying J or Love's Travel Stops locations for free dogs.
At Pilot Flying J, customers who open the myPilot mobile app will receive an offer for a free hot dog or roller grill item.
The roller grill menu at select locations includes:
Jalapeno Cheese Hot Dogs

Cheese Smokies

Cheeseburger Links

Tornados

Chicken Rollerbites

Tamales

Eggrolls
In 2017, Pilot Flying J sold nearly 10 million hot dogs within the United States. Recent data shows that the hot dog is a top-selling item for the travel center operator in six states: Connecticut, New Jersey, New York, North Carolina, Maryland and West Virginia.
Knoxville-based Pilot Flying J operates more than 750 locations across 44 states.
Love's Travel Stops is partnering with Schwab Meat Co. to give a free hot dog or roller grill item to customers who present a special barcode at the cash register. The barcode can be accessed at Love's official Facebook, Twitter or Instagram pages from 12:01 a.m. to 11:59 p.m. on July 18.
Customers can redeem one coupon per person per transaction at participating locations in 41 states.
Along with Schwab's Finest Hot Dogs, Love's roller grill features Tornados, egg rolls, Roller Bites and more, like Ghost Pepper Cheeseburger Sausage and Chorizo con Queso Sausage for a limited time. Customers who purchase roller grill items can enhance them with a full selection of complimentary toppings.
"We take great pride in offering a variety of top-quality roller grill products for customers on the go," said Mark Romig, director of merchandise for Love's. "Giving out free items on National Hot Dog Day is a great way for us to thank our loyal customers and encourage others to try something new."
Oklahoma City-based Love's operates more than 460 locations in 41 states.