Pilot Flying J Sales Team Focuses on Moving Forward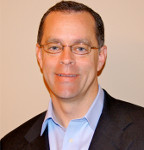 David Hughes
KNOXVILLE, Tenn. -- David Hughes has not been in his role as vice president of sales at Pilot Flying J long, but he has jumped right in with both feet to help the company move forward from allegations of fraud in its fuel rebate program.
"My first priority has been to create and improve processes, procedures and technology to strengthen our partnerships with our customers," Hughes said in an interview posted on Pilot Flying J's rebate education website, rebateeducation.pilotflyingj.com. "We will continue to provide as much information as possible to them and help them operate their businesses as efficiently as possible. I have a strong background in fuel purchasing, so I know what is important to our customers. What we are working on now is developing long-term strategic partnerships with them."
Hughes, who joined Pilot Flying J last year, assumed his current position in the wake of the federal investigation into the Knoxville-based company's fuel rebate program. In the Q&A interview posted today, he explained that while some customers have shared their concerns with the company, they have also given Pilot Flying J the opportunity to show them that the company is working hard to rebuild their confidence and trust.
"They know that we are taking this matter seriously and doing our best to put the proper systems and controls in place. Our customers have been very patient with us while we review all their accounts. We continue to strengthen our sales team and be focused on each and every customer," Hughes said.
As for the company's sales team, he said they have been dealing with a lot, but are focused on moving forward.
"Our ultimate goal is to build strategic partnerships with our customers to help them streamline their buying process and purchase fuel more efficiently," Hughes said. "As we continue to provide them with the day-to-day services they need, we also want to support them with long-term solutions to their corporate goals, helping them operate their businesses as effectively as possible."
One notable change has been a switch from verbal customer agreements to written agreements.
"Having verbal agreements is a common practice in our industry. However, as leaders, we are changing the industry standard at Pilot Flying J by creating and implementing new systems and processes," he added. "For example, we are documenting all agreements with our customers in writing, which is just one more step in our commitment to doing the right thing."
Pilot Flying J is a family-owned business that operates more than 650 retail locations and is the largest operator of travel centers and travel plazas in North America.