The Prepaid Trends Convenience Stores Need to Know
Get great content like this right in your inbox.
Subscribe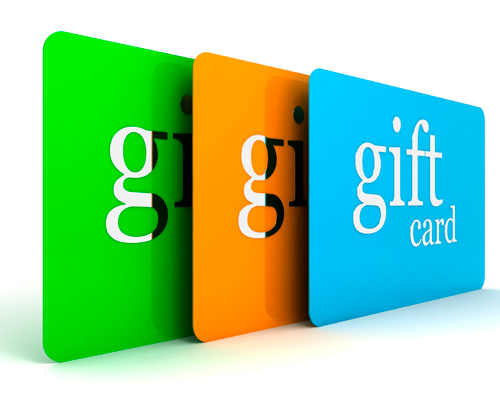 The role of the convenience store has changed drastically over the past few years. Because of the growth of digital and the evolution of consumer expectations, convenience stores have grown beyond just being a spot to grab gas and a snack during a road trip. Convenience stores are now a destination, a one-stop shop where consumers can cross several items off their to-do lists in one trip.
The evolution isn't over. Convenience stores have the flexibility and versatility to continue to adapt to the needs of their customers by offering more solutions and products.
Through conversations with business partners, data analysis from my colleagues at InComm, and old-fashioned experience built over years working in the industry, I've compiled this list of emerging trends in prepaid for the convenience channel in the coming year:
Growing Gift Card Products
Gift cards were as popular as ever in 2017, and that will continue in 2018. They still offer the convenience and versatility consumers have come to count on, but the biggest and most exciting way gift cards have evolved recently has been in the types of gift cards stores can offer.
It isn't just restaurants and department stores. Now, consumers can find gift cards for new, popular services like ride-sharing apps and streaming entertainment channels.
These new categories have added even more assortment to what convenience stores can offer, and consumers have taken notice. They are quickly becoming some of the most popular cards available, and stores would be wise to keep them in stock.
Enhancing Category Management
It isn't enough just to have the right prepaid products in stock. Convenience stores need to present them in a way that makes them easy for consumers to find.
This is where having a trusted partner in the prepaid industry pays off. By working with your partners to develop and revisit planograms for your prepaid card displays, you can make sure your products are presented effectively and consistently. This requires ongoing maintenance and analysis, but it will ultimately place your store in the best position to improve sales.
As convenience stores expand their prepaid assortment in 2018, category management will become even more important. Customers will be thankful they don't have to look hard to find exactly what they need.
Embracing the Digital Side
Convenience stores that are solely focused on door swings and consumers pulling prepaid cards off pegs are missing a large opportunity. Exploring and embracing the digital side of retail creates new opportunities to drive both loyalty and revenue.
For example, stores that allow customers to redeem points in-store, on an app or website are continuing to capture their customers' attention once they've left the store. Additionally, a positive digital experience encourages additional in-store experiences. A more robust digital side also enables convenience stores to offer products like experiences or travel opportunities that are not, or can't be, in-store.
There has been increased interest and adoption of this side of retail in the past year, but many stores are still missing out. The benefits of a digital, loyalty-driven prepaid program will travel fast and result in a significant shift in the convenience channel.
Improving Fraud Prevention
One of the most important and encouraging convenience trends in the past year has been an increased focus on fraud prevention. The prepaid industry continues to prioritize arming convenience stores with the latest fraud prevention technology and information.
For example, InComm patented a new prepaid card packaging technique last year that helps prevent tampering before the card is purchased. These kinds of innovations enable stores to protect themselves against losses from fraud. More stores are taking the necessary steps to combat fraud and saving themselves valuable revenue in the process.
Driving Consumer Loyalty
Many of the largest and most popular convenience stores are relying on programs that drive loyalty by utilizing prepaid cards to keep customers coming back. These programs come in many forms — buy a card, get a $10 card free; buy a card, receive more loyalty points; free reloads to loyalty members; and more. Loyalty programs can help drive foot traffic and revenue, particularly during non-peak shopping seasons.
These are just a few of the trends that continue to come up in my conversations with convenience store owners across the country, and I'm excited to see what the coming year has in-store for the industry.
Jerry Cutler, InComm's vice president of sales for convenience, has been with the company for more than 14 years and offers extensive experience in the prepaid space. He is responsible for continuing to drive sales through InComm's expanding base of large national convenience store accounts.
Editor's note: The opinions expressed in this column are the author's and do not necessarily reflect the views of Convenience Store News.