Pushing the Backbar Out of the Box
Get great content like this right in your inbox.
Subscribe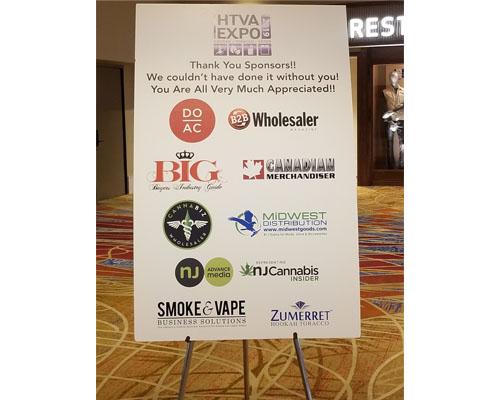 ATLANTIC CITY, N.J. — Convenience store retailers are well aware of the changes underway on the backbar from a numbers standpoint — cigarette volume declines are trending higher than previous years, cigar sales are inching up, and electronic cigarettes and vapor products continue to bounce back.
Rivaling the changing numbers is the changing face of the backbar itself. This was evident at the 2019 HTVA Expo, which took place Aug. 13-15 at the Hard Rock Hotel in Atlantic City. From cannabidiol (CBD) to innovation in the cigar segment, the industry's evolution was on full display.
Among the show floor highlights:
Just CBD
Based in a Hollywood, Fla., Just CBD is a homegrown brand started by four brothers as the CBD boom began to grow. The company's product lineup includes vape juices, gummies, pain cream, bath bombs, protein bars and pet products — many of which were on display at HTVA Expo.
Its newest product is Jet Setter, a collaboration with recording artist Flo-Rida. Jet Setter is designed for the person constantly on the go. It was created to strengthen a user's immune system, and boost energy and wellness with daily vitamins including Vitamins A, B, C and D and hemp-derived CBD.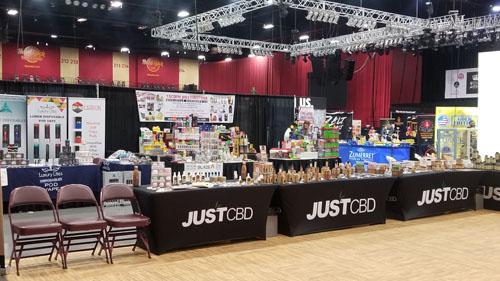 Asked about the Food and Drug Administration's (FDA) discussions around CBD, one of the business' founders said the company is glad the agency is looking into the products and their benefits.
All Just CBD facilities are GMP-certified and 40 percent of its products are USDA organic.
Luxury Lites
Dallas-based Luxury Lites started 10 years when it brought to market a zero nicotine electronic hookah. However, as consumer preferences evolved, the company introduced a new product in 2017. The disposable vapor product with nicotine salt came out of "a need to go with the demand," a company representative told Convenience Store News.
IST Brands Inc.
IST Brands Inc. is a tobacco company out of Miami. Its products include OG Woods natural leaf cigars and Splitarillos cigarillos. New to market is the natural leaf Original Woods Pre-Cuts.
Born from consumer preference for the natural leaf wraps of a cigar, the Pre-Cuts are available in several flavors, including Vanilla, Sweet, Original, Natural and Russian Cream. A package of eight sells for $4.20.
Pioneer Life Sciences
In the over-the-counter products space, Pioneer Life Sciences is known in the marketplace for its supplements and gummies, among other items. As consumer demand for CBD grew, the New Jersey-based company added CBD to its top products. Among the items showcased at HTVA Expo were its Safe CBD-branded gummies, vitamins and tablets with melatonin.
The company is currently developing packaging to merchandise its product line in convenience stores.
Familiar with working with FDA guidelines and regulations, a representative said the company is "already prepared" for any CBD regulations that may be coming down the pike.