Q2 Positive for ExxonMobil, Shell, Tesoro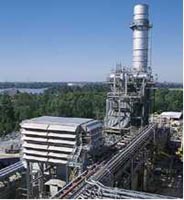 IRVING, Texas, THE HAGUE, Netherlands and SAN ANTONIO – The second quarter 2010 earnings results for three major oil companies -- Exxon Mobil Corp., Royal Dutch Shell and Tesoro Corp. -- reflected improved earnings over the comparable quarter of 2009.

ExxonMobil's earnings, excluding special items, were $7.56 billion, an 85-percent increase over the $3.47 billion seen in the second quarter of 2009. When including special items, earnings were up 91 percent, due to a $140 million special charge in the second quarter 2009 related to the Valdez punitive damages award. The higher results in the most recent quarter reflect higher crude oil realizations, improved downstream margins, and strong chemical results, said ExxonMobil Chairman Rex W. Tillerson.

"ExxonMobil's focus on operational excellence continues to deliver strong results," he said. "We continued our focus on investing for the future with capital and exploration spending of $13.4 billion year to date, up 9 percent from the first half of last year."

Cash flow from operations and asset sales was $9.6 billion, including asset sales of $0.5 billion.

Downstream earnings for the quarter totaled $1.22 billion, up $708 million from the second quarter of 2009, thanks to higher industry refining and marketing margins, which increased earnings by $780 million. Volumes and product mix effects increased earnings $170 million, offset by other factors, mainly unfavorable foreign exchange impacts, which decreased earnings $240 million. Petroleum product sales were also down due to lower demand, the company stated.

Earnings from the U.S. Downstream were $440 million, up $455 million from the second quarter of 2009.

During the quarter, ExxonMobil merged with XTO Energy, a leading U.S. unconventional natural gas and oil producer, making ExxonMobil the largest U.S. natural gas producer. Also during the most recent quarter, ExxonMobil and Synthetic Genomics Inc. announced the opening of a greenhouse facility for research and testing of an algae biofuels program.

Also reporting its second quarter 2010 earnings yesterday was Royal Dutch Shell. Its earnings on a current cost of supplies bases were $4.5 billion, 94 percent higher when compared to $2.3 billion a year ago. Excluding special items, earnings were $4.2 billion in the second quarter 2010, compared to $3.1 billion. Revenue was $8.1 billion.

"We are delivering on our strategy. Shell's cost programs have delivered over $3.5 billion of annualized underlying savings," Royal Dutch Shell Chief Executive Officer Peter Voser said in a statement. "This is a good performance from Shell, despite today's challenging macro economic conditions. We are on track for growth."

The company's restructuring program announced a year ago, Transition 2009, is complete. This program, along with restructuring in corporate functions and initiatives in its downstream division have resulted in annualized underlying cost savings of more than $3.5 billion, exceeding the target by around 15 percent and some six months ahead of schedule, Voser said, noting approximately 7,000 employees will leave Shell as a result of these changes, some 18 months earlier than planned.

"We will exit from non-core positions, both in Upstream and Downstream as we refocus our portfolio on material positions with growth potential. We expect $7-8 billion of asset sales in 2010-11, as we accelerate our disposal plans," he said.

On the economy and the outlook for 2010, Voser commented: "We continue to see mixed signals in the global economy. Oil prices have remained firm so far this year, but refining margins, oil products demand and natural gas spot prices all remain under pressure. Our earnings and cash flow have rallied from 2009's lows, but the outlook remains uncertain."

In the company's downstream segment, oil products sales volumes were 7 percent higher than in the second quarter 2009. Downstream earnings were $1.32 billion, vs. the $1.26 billion seen in the comparable quarter of 2009.

Meanwhile, San Antonio-based Tesoro Corp. also reported a positive second quarter 2010, with net earnings of $67 million, compared to a net loss of $45 million for the second quarter of 2009. The 2010 results include one-time net after-tax benefit of $24 million, primarily related to changes to its post-retirement benefits programs.

Second quarter segment operating income was $153 million, excluding the special items, compared to $11 million in the second quarter a year ago. The increase was driven by stronger distillate margins and improved realizations in the company's marketing channels, Tesoro stated.

The improvements were partially offset by increased gasoline margins and reduced throughput.

The second quarter results also reflect improved performance in its wholesale and retail marketing channels, as spot prices for gasoline and diesel fell more rapidly than wholesale rack or retail street prices during the period, according to Tesoro.

Greg Goff, president and CEO of Tesoro, said: "During the quarter we saw improvements in several key economic indicators, including West Coast port and rail activity. We believe these trends drove diesel margins higher. These increases are not, however, being seen in gasoline margins. While gasoline demand has stabilized, high unemployment in California continues to keep demand low."