QuickChek Closing Pharmacy Departments to Focus on Core 'Fresh Convenience' Business
Get great content like this right in your inbox.
Subscribe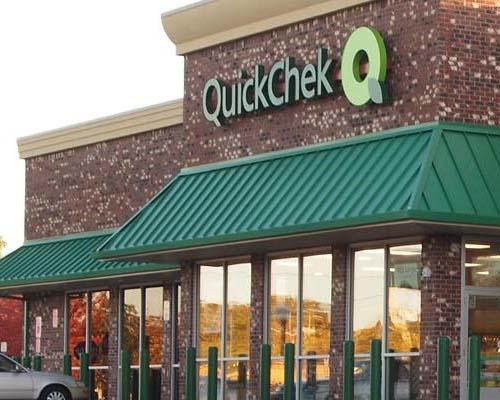 WHITEHOUSE STATION, N.J. — QuickChek Corp. will exit the pharmacy business in a move that is part of the chain's shift to focus on its core "fresh convenience" business and growth in foodservice and fuel.
All prescription records will be transferred to local CVS Pharmacy locations.
After closing the pharmacy departments in nine c-stores, QuickChek will remodel those locations to fit with its current new concept market stores. The updated model is designed to meet the needs of today's on-the-go, fast-casual and millennial shoppers, as Convenience Store News previously reported.
"CVS Pharmacy will continue to meet the pharmacy and health care needs of our customers, as well as provide career opportunities for our pharmacy team members," said QuickChek Director of Pharmacy Mike Wunder.
Stores with pharmacy departments expected to close in late November are located in Bayonne, Beachwood, Ewing, Fords, North Bergen, Passaic, Point Pleasant, Scotch Plains and Totowa, N.J. CVS will acquire a QuickChek store in the borough of Washington, N.J., at a later date and operate it as a CVS Pharmacy.
Customers will be directed to receive pharmacy care at their local CVS Pharmacy store.
QuickChek and CVS Pharmacy are working together to make the transition seamless for patients and ensure that their access to pharmacy care is not interrupted, according to QuickChek. CVS Pharmacy plans to interview QuickChek employees to they may join the CVS Pharmacy team for a smooth changeover.
"We're looking forward to introducing CVS Pharmacy's industry-leading products and services to QuickChek pharmacy patients and are committed to ensuring that their pharmacy needs are not only met, but exceeded," said Emmanuel Kolady, division vice president for CVS Pharmacy. "We are focused on delivering a smooth pharmacy transition to QuickChek's patients and are excited to be able to help them achieve their best health."
Terms of the agreement between QuickChek and CVS Pharmacy were not disclosed.
Whitehouse Station-based QuickChek operates 159 convenience stores throughout New Jersey, New York's Hudson Valley and Long Island including 11 stores with pharmacy and 68 locations with fuel.