QuickChek Launches Great Taste Touchdown Promotion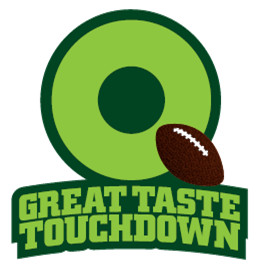 WHITEHOUSE STATION, N.J. – QuickChek Corp. is offering football fans a "steak" in the biggest game of the season through its new Great Taste Touchdown promotion. Customers who purchase a freshly made sub sandwich now through Jan. 29 at any QuickChek store have the chance to win tickets or other exclusive prizes.
Each qualifying purchase of a made-to-order 6-inch, 9-inch or 12-inch sub rewards customers with a sticker that has a unique 10-digit code. When they enter that code at www.GreatTasteTouchdown.com or on Facebook, they find out immediately whether they have won a prize.
Instant-win prizes include VIP game experience packages; Giants, Jets, Mets or Yankees tickets; $500 QuickChek gift cards; $100 QuickChek gift cards; tailgate party packs; a Monster ID guitar; a Big Green Egg smoker grill; and electronics such Nooks, iPads or a Kindle Fire.
Non-winners receive a coupon for either a free fountain drink with the purchase of a premium sub, $1 savings off a premium sub, or $1 savings off any QuickChek sub on their next store visit.
Consumers can also request a code without purchase by mailing a self-addressed stamped envelope to QuickChek Great Taste Touchdown Instant Win Game, P.O. Box 1362, Elmhurst, Ill. 60126. Requests must be postmarked by Jan. 29, 2014.
Whitehouse Station, N.J.-based QuickChek operates more than 130 convenience stores and gas stations throughout New Jersey and southern New York.