QuikTrip Begins Accessibility Changes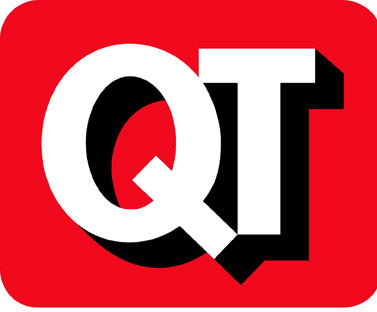 WASHINGTON, D.C. -- QuikTrip Corp., operator of more than 550 convenience stores based in Tulsa, Okla., is making its stores more accessible to people with disabilities, as part of a comprehensive settlement reached with the Justice Department under the Americans with Disabilities Act (ADA).

"QuikTrip has reached an agreement with the Department of Justice to resolve issues relating to the Americans with Disabilities Act (ADA)," Mike Thornbrugh, manager of public and government affairs for QuikTrip, said in a statement obtained by CSNews Online. "Over the last several years QuikTrip has worked diligently to identify and address many of the mutually agreed upon items in the decree."

According to the Justice Department, as part of the settlement, which remains subject to court approval, QuikTrip will:
-- Make modifications at its current stores over a three-year period to achieve compliance with ADA accessibility requirements.
-- Design and construct future stores so they comply with the ADA architectural standards and obtain a certification of ADA compliance for each future store from an independent licensed architect or a construction manager who has been trained by the architect on ADA compliance issues.
-- Ensure at least two fueling positions at each of its current stores and all fueling positions at each new stores are accessible to individuals with disabilities, including controls, self-service payment mechanisms, call buttons and amenities.
-- New stores will have two fuel dispensers on the shortest accessible route to the store entrance.
-- Adopt, implement and train store employees on policies to ensure fueling and other types of indoor and outdoor assistance for people with disabilities, equal access for individuals who use service animals, and maintaining accessible features such as accessible parking and routes.
-- Ensure and maintain a remote notification system for outdoor assistance after an initial testing and upgrade of notification systems that may take up to six months.
-- Implement and maintain an ADA comment line and complaint resolution process and take corrective actions to resolve ADA-related complaints.
-- Ensure accessibility of its Web site, www.quiktrip.com.
-- Pay a maximum civil penalty in the amount of $55,000.
-- Create a $1.5 million compensatory damages fund to compensate complainants and other aggrieved persons who make claims to the Justice Department.

"The fact that we have already begun executing our plan of action helps to simplify and expedite the task at hand, and we are pleased that this agreement falls within the celebration of the 20th anniversary of the ADA," said Thornbrugh.

The lawsuit originated when the government agency opened an investigation in response to complaints of inaccessible parking by two individuals with disabilities in the Omaha, Neb. area. In the suit, the Justice Department alleged it found "a nationwide pattern and practice of discrimination on the basis of disability."

"QuikTrip remains committed to providing great facilities and exemplary customer service which provides a positive shopping experience for all of our valued customers," said Thornbrugh.

The settlement -- filed last week as part of a complaint in the U.S. District Court for the District of Nebraska -- calls for QuikTrip to create a $1.5 million compensatory damages fund for individuals who were victims of discrimination based on disability, as well as take various steps to make its stores accessible, according to the Justice Department.

"Ensuring full and equal access to all businesses open to the public is a top priority, and the Justice Department is committed to vigorous enforcement of the ADA to ensure equal opportunity for individuals with disabilities," said Thomas E. Perez, assistant attorney general for the agency's Civil Rights Division. "Convenience stores and gas stations are a critical part of everyday life in America, and these facilities must afford equal access to individuals with disabilities."

He added: "QuikTrip has worked cooperatively with the department so we could resolve this case without active litigation and has affirmed its commitment to serving individuals with disabilities by taking the necessary actions to achieve ADA compliance at all of its stores."