QuikTrip CEO Chet Cadieux Honored as 2013 Headliner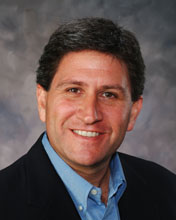 Chet Cadieux
TULSA, Okla. – QuikTrip Corp. CEO Chet Cadieux was honored by the Tulsa Press Club and Benevolent Association as its 2013 Headliner on Oct. 3, according to a Tulsa World report.
At its annual dinner and fundraiser, the association offers lifetime membership to civic, business, professional and industrial leaders in the community who contribute to the growth, welfare and culture of Tulsa.
Steve Turnbo, chairman emeritus of the Schnake Turnbo Frank consulting firm, introduced Cadieux at the event. "QuikTrip gives back, and it gives back with a bang," Turnbo said, adding that Cadieux is a "great leader, great human being."
Mike Thornbrugh, QuikTrip's manager of public and government affairs, led a question-and-answer session with Cadieux during the dinner. Cadieux was also presented with a caricature of himself by Tulsa World cartoonist Bruce Plante.
Along with other charitable efforts, Cadieux served as the Tulsa Area United Way campaign chairman in 2012, helping to raise a record-breaking $25,575,522, according to the report.
"It's our duty to give back to the community that has so genuinely given back to us," Cadieux said at the event.