QuikTrip Exiting Springfield, Mo. Market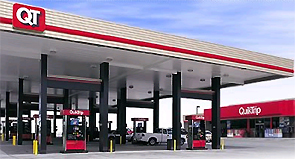 SPRINGFIELD, Mo. -- Tulsa, Okla.-based QuikTrip Corp. is in the process of exiting the Springfield, Mo., market, selling all five of its convenience stores there, the News-Leader reported.

Company spokesman Mike Thornbrugh said the convenience chain is focusing its efforts on very large metropolitan markets, and Springfield no longer fits the company's plans.

The five QuikTrip stores in Springfield employ about 50 full- and part-time employees.

"It's accurate that the stores ultimately will be sold," Thornbrugh told the newspaper. "But there is no timetable or timeframe for that."

He said the five stores will be sold together, and that all employees would be encouraged to seek transfers within the company. QuikTrip opened its first c-store in Springfield in 1994.

QuikTrip currently has 561 stores in nine states.