QuikTrip Goes Full Throttle in Growing Store Count
TULSA, Okla. -- At the start of 2012, QuikTrip Corp. announced it would open more stores during the year than ever before. The convenience store chain did that – and more.
The Tulsa-Okla.-based retailer is currently in 11 states and operates 639 c-stores, with no signs of slowing down any time soon. During its last fiscal year, which ended April 2012, the chain added 46 stores — all new builds — and it plans to add even more by this April, Mike Thornbrugh, QuikTrip's manager of public and government affairs, told CSNews Online.
"The Carolinas division will have the bulk of the new builds for us," Thornbrugh said, explaining that this division includes both North and South Carolina. "We currently have 21 stores in the division, 16 [of which are] in South Carolina."
The company entered North Carolina for the first time in April. Since the company already had a large distribution center and a QT Kitchens commissary in Georgia, as well as stores in Atlanta, the Carolinas was a "natural fit," Thornbrugh said.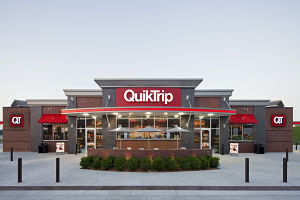 "People had an idea of who we were because of our presence in Atlanta, and we felt there was a lot of great land opportunities there," he added.
Currently, 15 stores are under construction in the Carolinas division. The chain plans to have them all open by April. All of the stores are new builds, as acquisitions are not something the company participates in, according to Thornbrugh.
As the chain nears the end of its 2013 fiscal year this April, it plans to continue expanding in its current states, and possibly new markets. This growth allows it to offer employees more opportunities to grow within the chain.
"It's full throttle ahead," Thornbrugh said. "We have been very fortunate with a lot of tremendous growth in store counts, and we will be focused on the new markets for a long time."