RaceTrac Enters Black Friday Fray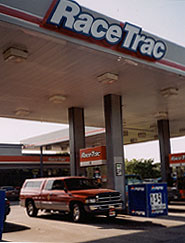 ATLANTA -- With less than two days to go to what has traditionally been the biggest shopping day of the year,RaceTrac is gearing up to give consumers the extra push they need to get going in the morning. This year, the locally based company will be offering free coffee to early morning consumers at its convenience stores here and in Dallas.
"RaceTrac will be offering free coffee [any size] to all guests on Friday after Thanksgiving from midnight to 10 a.m.," Dayna Reed, brand manager at RaceTrac, told CSNews Online. With no purchase necessary, shoppers just have to stop into one of the company's Georgia or Texas locations, Reed added.
The RaceTrac's Black Friday Coffee Giveaway is not only an effort to reward consumers who brave the morning crowds on the day after Thanksgiving, which is becoming a holiday in its own right, but also to get shoppers to consider RaceTrac as a Black Friday resource, Reed said.
"For our first year of the promo, we really wanted to try the idea out in our two largest markets," Reed explained. "If the program is a success we may consider running the promotion next year in all markets."
And RaceTrac sees this promotion as giving its convenience stores a leg up on their non-convenience store competitors. "We believe our guests will be surprised and delighted with the selection and quality of our coffee. We have over six varieties of coffee and 10 cappuccino options for our guests to choose from," Reed said. "We also provide a one-stop shop on Friday morning with other shopping supplies like fuel, snacks, and stocking stuffers."