RaceTrac, XYIENCE Offer Meet and Greet With Wanderlei Silva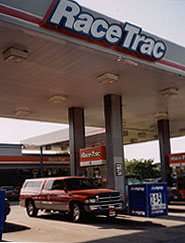 ATLANTA – XYIENCE, maker of Xenergy energy drink, and RaceTrac, a nearly 300-unit convenience store chain based here, will give mixed martial arts (MMA) fans in Atlanta the chance to meet MMA icon Wanderlei Silva, who will sign autographs at the RaceTrac store located at 2325 Marietta Blvd. in Atlanta, Thursday, Oct. 7, from 10 a.m. to 11:30 a.m., according to the beverage company.

"We are thrilled to have the opportunity to work with XYIENCE and offer RaceTrac's guests the chance to meet one of the greatest mixed martial arts athletes," Chris Passarell, RaceTrac director of marketing and communications, said in a statement. "We look to provide our guests with an outstanding shopping experience by offering great products at a great value and special events like this one. Providing the chance to meet a legendary athlete like Mr. Silva is a once in a lifetime experience that we're sure our guests will find exciting."

Silva, a UFC fighter and XYIENCE team athlete, has stacked up 33 wins in his career, most of them by knockout, according to the company.

During the event, RaceTrac will offer complimentary samples of Xenergy from 9 a.m. to 12 p.m. The event coincides with the NACS Show 2010, taking place Oct. 6-8, at the Georgia World Congress Center in Atlanta.

"It's especially exciting for XYIENCE to host this event with RaceTrac during the NACS Show. Racetrac understands the importance of the retail vendor partnership, and it's through their team's expertise in the Southeast market that XYIENCE has been able to capture the attention of energy drink consumers," Michael Levy, XYIENCE COO and CFO, said in a statement.