RaceTrac's Allison Moran Reflects on Accomplishments
Get great content like this right in your inbox.
Subscribe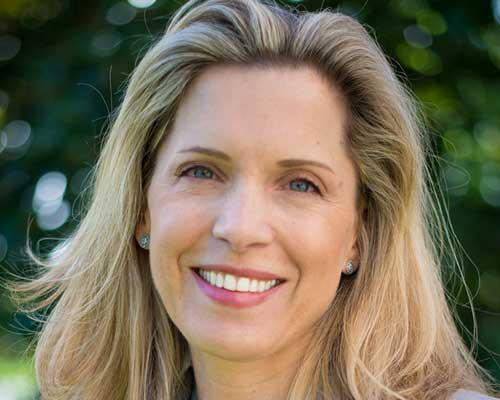 ATLANTA — In her more than 20 years with RaceTrac Petroleum Inc., Allison Moran contributed to multiple accomplishments, including development of the company's RT6K prototype store, continued growth that put the chain on Convenience Store News' annual Top 100 list, and significant enhancements made to its prepared food and beverage offerings.
But for Moran, her most significant achievement isn't something that can be measured in store counts or sales figures. Instead, she's most proud of the part she played in building a company culture at RaceTrac that puts people first — employees and customers alike.
"It's hard to describe how proud you feel when you see people who are just so committed in what they can accomplish, and the impact you can have on their individual lives and helping them grow into stronger and more confident people and leaders," Moran told Convenience Store News, reflecting that watching the shift is "very, very gratifying."
For Moran, who stepped down from her role as RaceTrac CEO in July after succeeding her father, Carl Bolch Jr., in the position beginning in January 2013, RaceTrac has been a constant presence in her life. As chief executive of the more than 80-year-old company, she served as the most senior member of the third generation in the family business.
Moran joined RaceTrac in 1994 to develop a store manager training program. At the time, the company had no real formal training for store managers.
Over the next two years, she essentially functioned as the training department as she created a program that would provide the tools and basic skills managers-in-training need.
"I found a real place that I could contribute to my family's business," she said.
She was promoted to vice president of human resources in 1999. During her time in that role, she developed RaceTrac's human resources team that today supports everything from training to leadership development, employee engagement, talent acquisition, benefits, benefits, payroll, awards, and all other aspects of the employee experience at RaceTrac.
In 2005, Moran became senior vice president, leading the company's RaceTrac division, which encompasses its company-operated stores. (The retailer also has a RaceWay division for its third-party contract operated stores.) At the same time that Moran began to oversee company operations, big changes were occurring in the convenience store industry.
"There was an acknowledgment that what the consumer was looking for wasn't just low-priced fuel and low-priced cigarettes. They wanted more of an experience," she said.
Around this time, RaceTrac began work on what would become its RT6K prototype store. The design is 1,000 square feet larger than a traditional RaceTrac store, with ample space in non-sales areas and advances in food and beverage offerings.
For the new prototype, Moran brought in key store managers to get their input.
The involvement of those charged with running RaceTrac stores and fulfilling the needs and wants of customers on a daily basis did the trick. Moran noted that if the company had built the version of the store that was originally on paper, "we would have been way off the mark," but due to the collaborative culture the team created, "we just keep getting better and better at the offer that we provide to our guests."
Once in the CEO chair, one of Moran's main goals was to extend the culture that the RaceTrac division had built to the rest of the company. To accomplish this, it involved a great deal of questioning at every level, taking an honest look at why the company did various things a certain way and if there was a better way to accomplish the same end result.
"Not being satisfied with the status quo was one of the things that has always differentiated RaceTrac. We're never satisfied," she said. "We constantly challenge everything that we do. I worked very hard to continue to push that in parts of the business that I hadn't worked with directly."
Although Moran is moving on from RaceTrac, she is confident the company's "future continues to be bright" thanks to the people who continue to guide it and make it what it is today.
"One of the things that's important to me, especially during my time leading the company, was the privilege I had working with the people that I [did]," she said. "I had the unique position of leading the charge with truly, truly capable leaders and individuals who share my passion for my family's business and wanted to make a difference."
Moran now looks forward to a similarly bright future — even though she doesn't have a specific destination in mind.
"In the words of Sheryl Sandberg, 'given that Option A is no longer an option, I choose Option B,'" she said. "What that is exactly, I'm not sure, but I am looking forward to the journey!"
Look in the September issue of Convenience Store News for more of our exclusive interview.