Rebranding & Integration Remain Tops on Couche-Tard's Agenda
Get great content like this right in your inbox.
Subscribe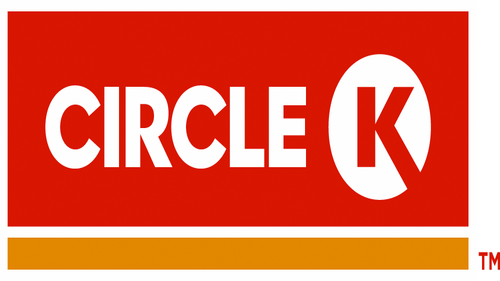 LAVAL, Quebec — Three years after taking the wraps off its new global Circle K brand, Alimentation Couche-Tard Inc. has brought the banner to nearly 6,000 of its convenience stores in North America and Europe.
To date, the retailer has expanded the new global Circle K brand to more than 4,050 stores in North America and 1,800-plus stores in Europe, according to President and CEO Brian Hannasch.
Speaking during a call detailing the second quarter of the company's fiscal year 2019, Hannasch said Ireland is the last remaining European market where Couche-Tard is still converting to the new banner.
"In Ireland, we rebranded nearly 200 sites," he reported. "We are progressing nicely on the plan to have 340 sites completed by the end of this year."
Traffic and sales at the newly rebranded European sites are positive in all the main categories of fuel and merchandise, Hannasch noted.
In the United States, the focus for 2018 has been on rebranding the CST Brands Inc. sites that Couche-Tard acquired in mid-2017. Starting in Texas, which has the biggest concentration of CST Corner Store locations, the company will have 240 sites rebranded to Circle K by the end of December, with a goal of hitting 400 by the end of the 2019 fiscal year.
"So far, the majority of the sites rebranded are in the San Antonio market, and the trends in those stores are better than in the stores that have not changed over to Circle K yet," the chief executive said.
Meanwhile in Arizona, Couche-Tard intends to have 360 stores rebranded by the end of the fiscal year.
"In this market, where Circle K already has a deep brand recognition, we have very good growth as our customers are familiar with our unique offers, such as Polar Pop, already in the store," Hannasch said.
Couche-Tard's Rocky Mountain business unit is also progressing in its rebranding of mostly CST locations in New Mexico, Colorado and El Paso, Texas.
Integration Efforts
As Hannasch noted, the majority of the U.S. rebranding efforts are focused on the CST sites. A $4.4-billion acquisition gave Couche-Tard more than 1,000 CST convenience stores across North America. With CST having been based in San Antonio, a large amount of these locations are in Texas.
Eighteen months after officially taking ownership of CST's assets, the integration continues, and Couche-Tard sees "great work," according to Hannasch.
"This quarter, we had good same-store merchandise results at CST stores. In Canada, the performance of our CST sites with same-store merchandise showed very strong growth at 13 percent. In the U.S., our CST sites had an increase of 4.9 percent on a same-store basis, driven by the success of our rebranding initiatives, resets, changes in private-label makeup, impulse products and a lot of little tactics we have been implementing," he explained.
For instance, in Texas, Couche-Tard scaled a kolache and doughnut bakery rollout, which will be in roughly 250 stores by year's end. Stores already with the bakery offering have seen positive sales increases.
"We've also had nice performance in same-store road transportation fuel volumes in our CST network, which posted growth of 2.1 percent this quarter — continuing the positive trend and improving results quarter to quarter — and we are excited as we work to continue to improve and rebrand the fuel offer at the CST locations, both with the Valero and Circle K fuel brands," said Hannasch.
Synergies from the transaction reached approximately $200 million this quarter, according to the CEO.
A little more than six months after closing the deal for CST Brands, Couche-Tard also closed on an acquisition of Bloomington, Minn.-based Holiday Cos. and its Holiday Stationstores network of convenience stores.
Hannasch, who visited Holiday in mid-November, said he feels "good about both the cost synergies and reverse synergy work with Holiday as we continue to pilot both food and operational improvement programs, and begin tracking how they can add value to other parts of the network."
Some examples he shared are:
Introducing Holiday's menu items to other Couche-Tard business units in North America;

Rolling out some of Holiday's popular private-label products across the U.S. by the end of this year; and

Learning more about Holiday's promotional programs, market efficiencies and labor model disciplines "with very detailed time studies that we feel we can bring to other North American divisions in a very structured and piloted manner," he explained. 
An attractive piece of the Holiday acquisition is its foodservice program, including its commissary.
Noting that Couche-Tard is only nine months into the Holiday integration, Hannasch said it is too early to talk results.
"All we can tell you is that we do believe Holiday's approach is applicable across a broad array of our stores. The existing commissary does have some spare capacity, so we'll certainly be tapping that as part of our pilot," he said.
However, the company is also in the process of identifying and having conversations with other potential commissary partners.
"As we looked at our capabilities, our store configurations, the effects of labor wage pressure, we feel production offsite of the majority of our products — and limiting that to the assembly and reheat — is a solid model for us, and Holiday has demonstrated that. We hope in the next several quarters to have six pilots up and running in various parts of the U.S. and Canada," Hannasch said.
As of Oct. 14, Laval-based Couche-Tard's network comprised 9,943 convenience stores throughout North America, including 8,660 stores with road transportation fuel dispensing. Its North American network consists of 19 business units, including 15 in the U.S. covering 48 states and four in Canada covering all 10 provinces.
In addition, through CrossAmerica Partners LP, Couche-Tard supplies road transportation fuel under various brands to approximately 1,300 locations in the United States.
In Europe, Couche-Tard operates a broad retail network across Scandinavia, Ireland, Poland, the Baltics and Russia through 10 business units. As of Oct. 14, Couche-Tard's European network comprised 2,718 stores.
In addition, under licensing agreements, more than 2,000 stores are operated under the Circle K banner in 14 other countries and territories, which brings the worldwide total network to approximately 16,000 stores.