09/27/2017
Recent M&A Deals Are a Wake-Up Call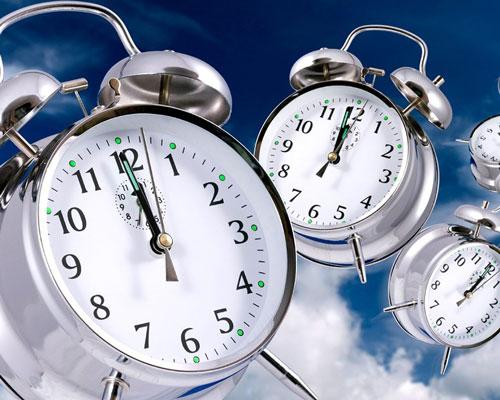 "Sunoco LP's shares soar after the announced sale of 1,100 convenience stores to 7-Eleven Inc." That was the headline from CNBC after the company's transaction was made public in April of this year. If you followed that story, then you know 7-Eleven Inc. entered into an agreement to purchase approximately 1,100 of Sunoco LP's company-operated convenience stores for $3.3 billion. After this acquisition closes, 7-Eleven's retail network will feature 9,815 stores in the United States and Canada.
Not to be topped by 7-Eleven, Alimentation Couche-Tard Inc. announced in July that it had reached an agreement with Holiday Stationstores Inc. to purchase the 522-store chain located in 10 states in the Midwest and West. After the company's latest acquisition closes, Couche-Tard's retail footprint will expand to 48 states and be the largest in the United States.
These transactions, along with Tesoro Corp.'s June 1, 2017 acquisition of more than 3,000 gasoline service station and convenience store sites from Western Refining Inc., clearly show the market forces driving the major corporate consolidators have not abated, and these companies will continue to expand their retail footprints throughout the United States.
These latest mega sales — and smaller acquisitions recently announced by Kwik Trip Inc., Applegreen Inc. and Stinker Inc. — are wake-up calls for any complacent operator still left in the industry to take the time to reflect on the various fundamental market conditions that will eventually impact every retailer.
Listed below are some of the basic questions any operator or senior management team should be asking themselves as they plot the future of their companies:
How will the changing market dynamics and growing consolidation within the convenience and gas (C&G) industry impact my business in the short and long term?

Why did a company as large as Sunoco LP suddenly decide to sell its company-operated retail network? 

What are my company's long-term strategic objectives and how can I achieve these goals?

How can my company continue to grow, and what are its best growth opportunities? Should I decide to pursue an acquisition opportunity or grow organically?

How can I finance or fund my company's growth plans?

What are my company's competitive advantages?

Does my current management team have the skillset needed to achieve our company's long-term objectives?

Is it time to sell my business and cash in on the still-favorable market conditions?


 
In the remaining sections of this article, we will highlight various issues any operator that is looking to expand should consider, vs. focusing on whether or not it's time to exit the industry. We will leave that issue for another day.
SETTING COMPANY-SPECIFIC GOALS
Are you trying to expand your network from 10 retail outlets to 20, from 100 to 200, or from 500 to who knows how many?
On the Sunoco LP conference call discussing the sale to 7-Eleven, the company announced that it planned to lower its existing financial leverage from approximately 6.75x EBITDA to between 4.50x and 4.75x EBITDA.  The company also stated it planned to focus on a "capital-light" business model going forward.
These statements to the investment community certainly show Sunoco LP has decided to revise its long-term operational strategy and concede that its prior growth strategies were no longer appropriate given the rapidly evolving state of the industry.
What is your company's long-term operational strategy? Is your company's strategic advantage in convenience store operations, operating quick-serve restaurants, wholesale supply, managing a dealer network, or rationalizing real estate, to name just a few?
Are you really prepared to expand your business in the next few years? Should you bring in a strategic partner(s) to make your business more competitive? Do you need to buy out your existing partner(s) or prepare for a generational change in your business?
These are just a few of the strategic questions you should be asking yourself on a regular basis as our industry continues to consolidate and evolve at a rapidly increasing pace.
At Petroleum Capital and Real Estate LLC (PetroCapRE), we continually see the various strategic initiatives that companies are undertaking to improve their competitive position within the industry. For example, our firm was involved in ArcLight Capital Partners LLC sale of the legacy Cumberland Farms dealer-operated retail network to Petroleum Marketing Group Inc.  ArcLight's long-term business model is focused on the wholesale supply and mid-upstream segments of the industry and the company did not want to be involved in the day-to-day operation of a dealer-run network.
PetroCapRE was also recently involved in an acquisition in New England in which a leading convenience store operator was interested in expanding its geographic footprint and acquired the company-operated retail network of a regional competitor that decided to exit this segment of the industry.
These are the types of strategic decisions large and small operators are being forced to face every day as they seek to remain competitive in our evolving industry.
SOURCING THE CORRECT FINANCIAL PARTNER(S)
If pursuing a potential acquisition or a major organic growth initiative is the most effective and promising path to reach your long-term objectives, how will your company secure the required capital? Are your competitors financing their acquisition of petroleum assets in the same way? Will your financing options vary because of the size of your company?
Why are there so many new types of capital providers (Wall Street banks, super regional banks, regional banks, community banks, asset-based lenders, equipment financing companies, sale leaseback, private equity, mezzanine, etc.) interested in our industry? Which source of capital is the best fit for your company?
In order to implement your company's long-term growth objectives, you need to understand the constraints and/or funding requirements of potential capital partners to make sure your company picks the correct source of funding. Your company's capital provider needs to fully understand your business plan and be ready to provide the support and resources needed to guarantee its success. 
UNDERSTANDING YOUR FINITE RESOURCES
Knowing how your company plans to grow is a great start, but you also need to prepare for that opportunity by acknowledging no company has access to an unlimited amount of capital.
Listed below are various funding issues an operator should consider before finalizing its plan: 
Analyze your company's financial condition, estimate the amount of cash or embedded equity that can be allocated to this initiative, and set a minimum return-on-investment threshold for all new investments.

Develop a business plan that includes at least a five-year EBITDA based model.

Create relationships with financial and operational partners that understand and share your company's long-term goals.

Analyze the different capital structures that can be utilized to meet your goals.

If possible, establish an acquisition line of credit that will provide the financial flexibility needed to continue to expand.  


 
In summary, setting specific strategic goals, sourcing the correct capital provider(s), and understanding your finite resources will help prepare your company to invest in growth opportunities that provide above-average expected returns.  
John C. Flippen Jr. and John Sartory are managing directors of Petroleum Capital and Real Estate LLC (PetroCapRE). They can be reached at [email protected] and [email protected]. The firm provides buy-side acquisition, refinancing, capital restructuring and select sell-side advisory services in the convenience and gas industry. PetroCapRE has assisted clients in completing transactions valued at more than $2 billion. For more information, go to www.PetroCapRE.com.
Editor's note: The opinions expressed in this article are the authors' and do not necessarily reflect the views of Convenience Store News.