Report: FDA Commissioner to Announce C-store Sales Ban on Flavored E-Cigarettes as Early as Next Week
Get great content like this right in your inbox.
Subscribe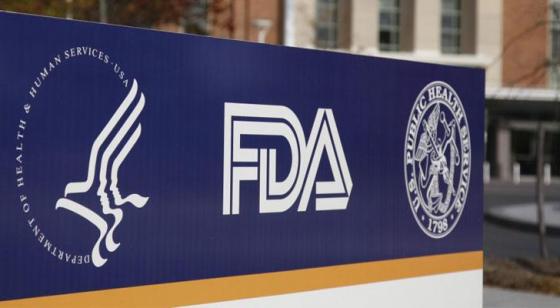 WASHINGTON, D.C. — The U.S. Food and Drug Administration (FDA) is expected to impose significant restrictions on e-cigarette products in the near future due to the increase in vaping among minors.
It is anticipated that FDA Commissioner Scott Gottlieb will announce a ban on the sale of most flavored e-cigarettes at tens of thousands of convenience stores and gas stations nationwide, reported the Washington Post.
Online sales of e-cigarettes will also be required to enact age verification protocols, according to the report.
Preliminary government data released in September found use of e-cigarettes rose 77 percent among high schoolers as of early 2018. This brings the number of vaping minors to 3.5 million, up from one million in 2017.
"We now have evidence that a new generation is being addicted to nicotine, and we can't tolerate that," Gottlieb said.
The ban would only apply to e-cigarettes that use prepackaged flavor cartridges or pods, which are particularly popular in the youth market, including Juul Labs products. The restrictions would not apply to open-tank systems available at vape shops.
Mint and menthol e-cigarettes would be an exception to the flavored ban because menthol is currently allowed in traditional cigarettes and the FDA seeks to avoid giving them an advantage over e-cigarettes.
However, officials said that the FDA may extend the ban to those flavors of e-cigarettes if teen vaping does not decline. Additionally, Gottlieb is expected to propose a ban on menthol in traditional cigarettes.
If the ban is enacted, brick-and-mortar vape and tobacco shops will still be permitted to sell flavored e-cigarettes, as the FDA believes they are more diligent in their age verification.
Gottlieb previously spoke against an outright ban on flavored vape products so they can remain available to adults who want to use them as a stepdown from smoking traditional cigarettes, as e-cigarettes could be a potentially less harmful nicotine source.
"We know that adults transition off combustible products and that flavors play a role in that," Gottlieb said in an interview. "We don't want to foreclose the opportunity for adults to get these products."
Post-ban, some flavored e-cigarettes could return to c-stores if the manufacturers prove they offer a public health benefit and receive specific authorization from the FDA, a process which could take years.
The tobacco and retail industries are expected to push back against the restrictions.
"We expect the FDA's actions will be forcefully challenged by e-cig manufacturers and retailers, especially since most retailers are compliant and already have very strict age verification processes in place," said Bonnie Herzog, managing director of tobacco, beverage and convenience store research at Wells Fargo Securities.
Some industry insiders have already begun questioning whether Gottlieb has the legal ability to restrict e-cigarette sales to a specific type of store, according to the report.
NACS, the Association for Convenience & Fuel Retailing, is urging retailers to contact the FDA and their members of Congress immediately to explain the vital role of the industry as responsible retailers of legal products.
"To make progress on the issue of minors obtaining e-cigarettes, the FDA should work cooperatively with organizations like We Card and NACS that provide age verification training to tens of thousands of retailers and it should enforce the law against the most questionable actors that it has typically ignored," said Lyle Beckwith, NACS' senior vice president of government relations. "The FDA has refused to share the data it has on the inspections it has carried out at vape shops and other stores that would allow the industry to evaluate and address any shortcomings."