Research Shows 'Blended Meals' Will Grow Over the Next Five Years
Get great content like this right in your inbox.
Subscribe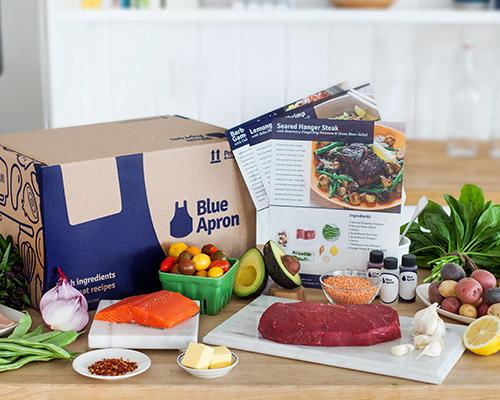 CHICAGO — Contrary to recent reports that they are eating at restaurants more based on an uptick in foodservice spending, U.S. consumers are increasingly eating and preparing their meals at home, reported The NPD Group.
Daily research of U.S. consumers' eating behaviors shows that four out of five meals are prepared at home, and while the relationship of in-home prepared meals versus those sourced away-from-home has been stable for a few years, Americans still prepare more meals at home than they did a decade ago. Last year, more than 80 percent of meals were prepared and eaten at home.
Foodservice spending has been increasing — rising 2 percent for the year ending May 2018 — but foodservice visits were flat in the period compared to one year ago. Restaurant visits, including onsite, drive-thru or ordered for delivery, are more indicative of foodservice growth than spending, according to NPD. Foodservice spending is up primarily because the cost of a restaurant meal is increasing faster than the cost of a home prepared meal. A restaurant meal has also historically cost more than an in-home meal, typically as much as three times more.
Although U.S. consumers might not be dining out more, they do turn to foodservice for a shortcut in their in-home meal preparation. NPD found that close to half of dinners purchased from a restaurant are consumed at home and a growing number of in-home meals are a blend of dishes prepared and items purchased ready-to-eat from a foodservice establishment.
NPD's recent Future of Dinner study forecasts that blinded meals, including a restaurant or prepared food, will grow over the next five years. In addition to foodservice, consumers' in-home meal prep is aided by the modern conveniences of grocery delivery, meal prep kits, grocerants (supermarkets that offer restaurant quality foods), online ordering, and technology-enabled kitchen appliances and tools.
"Due to a changing workforce, the ease of online shopping, and the boom in streaming entertainment, there are fewer reasons than ever to leave the house," said David Portalatin, NPD food industry advisor. "Even with consumers eating more of their meals at home, there are opportunities for both food companies and foodservice operators. It's not a matter of where consumers are eating but rather what they're eating."