Retailers & Manufacturers Have Real Opportunity to Tout Protein Content of Products
Get great content like this right in your inbox.
Subscribe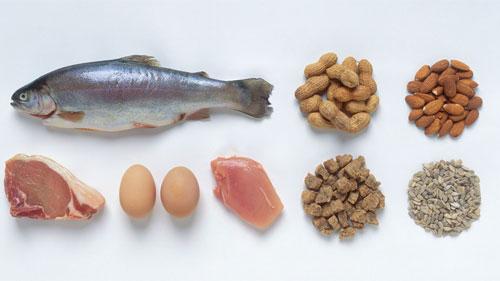 NEW YORK — While the popularity of plant-based proteins is growing, data shows that consumers are still choosing traditional sources of protein such as meat, eggs and dairy as their primary source.
The primary sources for protein still dominate sales, as five categories — including meat, eggs, dairy, fish/seafood and legumes/nuts/seeds — account for $148.7 billion in sales and growth of 1.1 percent, according to the latest report from Nielsen.
Over the past year, U.S. consumers have a growing appetite for all things protein. In fact, 55 percent of U.S. households say high protein is an important attribute to consider when buying food for their households. Across the country, 6 percent of households include someone who lives on a high-protein diet, which equates to more than 5.4 million people.
Looking around the store outside of the top five sources of protein, sales total $22.6 billion for products that are good or excellent source of protein with 1.3-percent growth.
To find out if consumers know how much protein is in popular food found across the store, Nielsen conducted two surveys: one was fielded in December 2015 and the other in July 2018. Each survey included more than 20,000 respondents who were asked their perspective on how much protein certain items from across the store contain, on a range of high protein content (more than 20 grams per serving), mid-level protein (10-20 grams per serving) or low protein (less than 10 grams per serving).
Results found that American consumer beliefs about protein content in common food items don't align with reality. For example:
78 percent of respondents said they believed peanut butter is higher in protein than it actually is;

Only 20 percent of respondents knew that shrimp is a high-protein food; and

A majority of consumers didn't recognize cottage cheese as a high-protein food, when in actuality, its protein count is high.
Additionally, Nielsen discovered that blockbuster protein sources — including beef, chicken and pork — didn't score well in the minds of consumers, even though they're all high-protein. Notably, between 45 percent and 64 percent of consumers didn't consider beef, chicken or pork to be high in protein in our survey, and that's an even wider range than in 2015.
While 55 percent of consumers correctly stated how much protein is in beef, that's still a relatively low percentage for a commonly identified primary source of protein. Chicken won the award for most improved, as the correct identification increased 4 percentage points (to 42 percent) from the 2015 survey. The same can't be said for pork, however, as fewer consumers correctly identified it as being a high source of protein, dropping a percentage point to 36 percent from 37 percent in 2015.
Broken down by demographics, Greatest Generation and millennial consumers were most knowledgeable about protein content in the foods they buy. Across the 10 products included in the surveys, millennials topped the list with having the highest percent of consumer correctly identifying protein content for five of the products (peanut butter, jerky, protein bar, chicken breast and salmon filet). Greatest Generation were right behind them with highest percent correct in four products (cottage cheese, ribeye steak, pork loin and shrimp).
Overall, protein knowledge among U.S. consumers is fairly low. Of the 10 products included in the Nielsen surveys, only three items reached a majority of consumers correctly identifying protein content levels — even though more than half of consumers say high protein is an important attribute in their food purchases.
Consumers still make 60 percent of their purchase decisions at the shelf. So, as consumers continue to hone their specific diets and shopping habits, manufacturers and retailers have a real opportunity to tout protein content right on-pack or with in-store signage, even for products where it seems obvious, according to Nielsen.