Retailers & Manufacturers Struggling to Adapt to Today's Wide-Sweeping Shifts in How Consumers Shop
Get great content like this right in your inbox.
Subscribe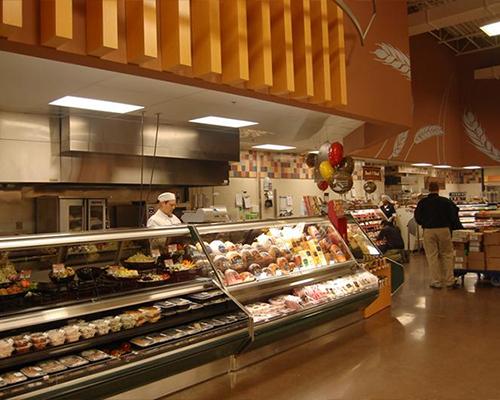 NEW YORK — Wide-sweeping shifts in the U.S. fast-moving consumer goods (FMCG) sector can be attributed to several causes.
Although several economic factors caused a retail contraction of nearly $3 billion in the first quarter of 2017 compared to one year prior, shifting consumption patterns are ultimately to blame for much of what is occurring across the retail space, according to Nielsen.
These shifting consumer shopping behaviors include how people shop across different retail channels, between departments and categories across the store, to how they shop differently for brands, Nielsen reported. As a result, retailers and manufacturers are struggling to adapt, and must understand where dollars are being spent and how to tap into changing shopping habits.
Brick and mortar FMCG sales rose 0.6 percent in Q2. Volume sales improved as well, although they were still in decline. Although Nielsen expects slowed growth in the long term, this growth indicates that consumers' dollars have not vanished from stores completely.
These shifts are not limited to a single retail channel, as the core retail channels of food, drug and mass merchandisers that FMCG manufacturers have relied on to attract consumers are all experiencing declining sales. Channels such as convenience stores and value grocers, which include warehouse clubs, dollar stores and supercenters, along with new emerging channels, are attracting higher foot traffic and growth.
In the e-commerce landscape, despite representing approximately 8 percent of total FMCG sales, including meal kits and grocery delivery services, online FMCG sales added nearly a point and a half of topline growth, or more than $600 million. At less than 10 percent share of total FMCG dollars, it is already have a sizable impact on growth at a very early stage, Nielsen stated.
The automation behind digital retail is also changing how consumers shop. Across channels, they are buying less each time they shop, a shift that is even more concentrated in pure-play online retailers, where consumers are not seeking to fill their baskets. Instead, their primary goal is to get what they want quickly and without friction. Elsewhere, drug stores and premiere fresh grocers are building baskets by aligning with consumers' focus on health and wellness, as well as premium pricing.
It is important to note that these shifts do not only affect the FMCG retail arena, according to Nielsen. Foodservice is experiencing the same digital disruption as the grocery landscape. Grocery retailers are responding to out-of-home shifts by boosting their in-store meal kits; offering more prepared items in the deli; and bridging the gap between in-store and digital through offerings like curbside pick-up and click-and-collect services. In foodservice, mobile app delivery services that block foot traffic inside restaurants are disrupting restaurant performance.
Regardless of the channel, digital platforms and automation are enabling consumers to purchase and consume differently than just 10 years ago. This has significantly disrupted the way manufacturers and retailers need to operate, and they need to stay closely aligned to these shifting dynamics in order to continue to find pockets of growth in the short and long term.