Retailers to Talk Successes & Challenges of Flex Fuel at ACE Conference
Get great content like this right in your inbox.
Subscribe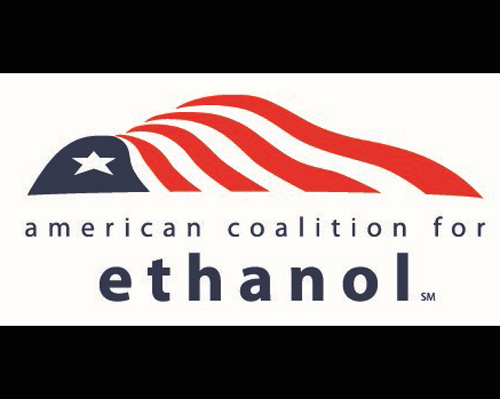 SIOUX FALLS, S.D. — Flex fuel will feature once again as a topic of discussion at the annual American Coalition for Ethanol (ACE) conference.
As part of the general session lineup, Bob O'Connor, owner of Wisconsin-based Jetz Convenience Centers, and Glenn Badenhop, owner of Ohio-based American Freedom Energy talk about switching to higher ethanol blends. Ron Lamberty, senior vice president, ACE, will moderate the flex fuel retailer panel at the ACE 31st annual conference.
"These discussions are an opportunity for ethanol producers and others to hear firsthand from retailers how we can help them sell more of the product we produce," Lamberty said. "With BIP [Blender Infrastructure Program] in the rearview mirror, I'll also ask these retailers what they think needs to be done to expand future ethanol sales.
"Jetz changed their E15 to Unleaded-88 since last year, so we'll get an update from Bob on how that affected sales," Lamberty explained. "Glenn's retailing of higher ethanol blends has run the gamut of experiences we've seen among a variety of marketers, and he'll be able to offer some fresh perspective from the fringe of the Midwest, where ethanol production doesn't dominate the discussion."
O'Connor, a returning ACE panelist, added to Lamberty's statement, highlighting the fact that Jetz stations are among those fortunate enough to be permitted to sell E15 all year.
"I am looking forward to telling people what we've done with E15 and flex fuels since attending the ACE conference last year," O'Connor said. "Jetz was the first Milwaukee retailer to offer E15 two years ago and we added a location in Muskego last year. Our stations are located in a low-RVP [Reid vapor pressure] market, so we can promote and sell E15 year-round, and the higher octane and lower price of E15 continues to bring in new business. There are challenges, but I look forward to discussing what I've learned about marketing higher blends over the past year."
American Freedom Energy's Badenhop will be making his debut panel appearance at this year's ACE, where he will discuss the topic of flex fuels from his point-of-view as a third-generation farmer. 
"As a third-generation farmer, I understand what ethanol does for rural economies and what it did for my bottom line when it first came out," Badenhop said. "I believe the education process is huge when it comes to selling higher ethanol blends, and I look forward to sharing my experience with helping customers make good fuel choices at my station with the ACE conference audience."
The ACE 31st annual conference will be held Aug. 15-17 in Minneapolis. The flex fuel panel entitled "E15 and Flex Fuel: How's that working out for you?" will take place at 8:30 a.m. on Friday, Aug. 17.