Ricker's Reaches Milestone With Replenish Reduced Emissions Fuel Program
Get great content like this right in your inbox.
Subscribe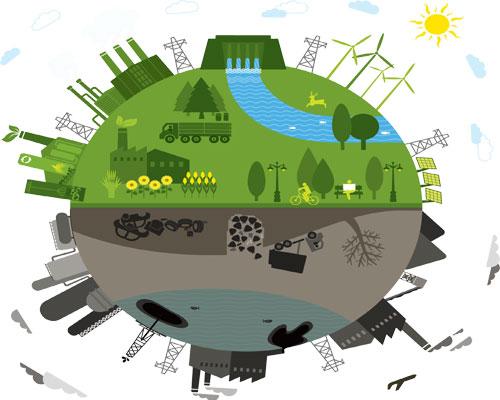 INDIANAPOLIS — Ricker's reduced emissions program, Replenish, has reached a new milestone by planting its 20,000th tree in the state of Indiana.
At a planting event at Beech Grove Middle School on Oct. 12, Ricker's volunteers, students and families celebrated the planting of the 20,000th tree.
The convenience store operator introduced the Ricker's Replenish program with GreenPrint LLC in May 2016 at more than 500 pumps spanning 32 locations in the Indianapolis metro area. Since the launch, Replenish has offset more than 115 million pounds of carbon tailpipe emissions and planted 20,000 trees over 20 acres in Indiana, according to Ricker's.
"We are thrilled to continue supporting our communities through the Replenish program. I want to thank our customers for getting behind this initiative with us. It is the support of our customers that has allowed the Replenish program, along with our network of colleagues and GreenPrint, to reduce over 800,000 tons of CO2 tailpipe emissions and plant over 60,000 trees in many communities across the United States!" said Quinn Ricker, president and CEO of Ricker's.

According to Ricker's, it plans to plant thousands of more trees through Replenish alongside its partners such as Keep Indianapolis Beautiful and the Arbor Day Foundation. By 2019, it is estimated that Replenish will have offset more than 220 million gallons of its customer gasoline purchases.
Additionally, the c-store operator has made environmental commitments such as the recent installment of energy-efficient LED lights, including under-the-canopy LEDS, low water flow sinks and eco-friendly hand dryers.
Through its partnership with Keep Indianapolis Beautiful, Ricker's Replenish has supported and participated in six community volunteer projects. Earlier this year, Ricker's Replenish donated $25,000 to fund the Bicentennial Statehouse project to replace and plant 44 trees indigenous on the Indiana Statehouse lawn.
"Trees not only provide beauty to our communities, they provide immense environmental benefits as well. Partners like Ricker's and its Replenish program are helping us plant much needed trees to provide oxygen and clean the air we breathe," said Dan Lambe, president of the Arbor Day Foundation. "Because of reduced emissions programs like Replenish, we are able to limit the impact our daily lives have on the environment. Thanks to this program, people in Indianapolis have a convenient, simple way to offset their footprint, plant trees with us, and give back to their communities."
Headquartered in Anderson, Ind., Ricker's operates 57 c-stores and employees more than 1,000 Hoosiers.