Rutter's Adds Chief Engagement Officer to Exec Team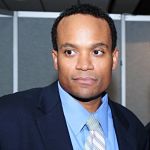 YORK, Pa. -- Rutter's Farm Stores is looking to improve customer loyalty with the recent hiring of its new Chief Engagement Officer Derek Gaskins.
Gaskins joins the company's executive team with more than 15 years of experience in the convenience store industry. He has used his knowledge of loyalty programs, mobile app development and consumer research to enhance customer loyalty and increase the market presence of several brand names.
Prior to joining Rutter's, Gaskins was senior vice president, merchandising and marketing at Mid-Atlantic Convenience Stores and director of marketing at Giant Eagle Inc. He also served as vice president of marketing for NACS, the Association for Convenience & Fuel Retailing.
Gaskins is a graduate of the University of Iowa and holds a Master's of Business Administration from the Kellogg School of Management at Northwestern University. He also studied executive education, finance, marketing and general management at Carnegie Mellon University's Tepper School of Business.
York, Pa.-based Rutter's is a family owned and operated business with 58 locations throughout central Pennsylvania.