Schlotzsky's Getting Toasty in the Convenience Channel
AUSTIN, Texas -- Convenience store operators seeking a more upscale restaurant brand to partner with for their foodservice programs may soon find one through Schlotzsky's expansion into the c-store industry. The Austin, Texas-based chain, which specializes in toasted sandwiches, is now offering opportunities with a three-restaurant commitment.
Convenience stores weren't always on the radar for Schlotzsky's, which also offers catering services. But two years ago, the chain began testing a co-branded partnership with Sac N Pac stores and saw a surprisingly positive customer response.
"You see a lot of fast food-type concepts associated with convenience stores," David Wheeler, vice president of franchise development for Schlotzsky's, told CSNews Online. "When we tested it, it actually ended up very successful, much as a freestanding location would."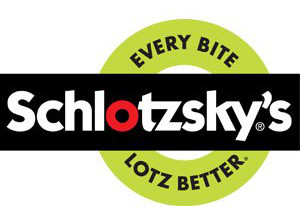 Schlotzsky's focus on holding its c-store units to the same standards as its standalone locations is what sets it apart from other franchise partnerships in a good way, according to Wheeler. When considering which c-stores will be a good fit, the company looks for locations in highly visible areas, at great intersections, or with good ingress and egress if a site is off the freeway, he said. The chain also wants to see high gasoline and in-store merchandise sales in order to ensure enough customers will be in and out of the location. "The capture rate for us is significant," he explained.
Since launching its expansion into c-stores, Schlotzsky's has opened five units in Florida, Texas, California and Oklahoma, with more to come. Primarily, it's seeking c-store operators with 10 or more stores, most of which already have experience with the restaurant business or co-branding. It's also seeking new builds or conversions, such as locations that already have an underperforming restaurant concept or want something new and different. Schlotzsky's attracts retailers who are "looking for something a little more elevated" than fast food, Wheeler said.
Although it shares an emphasis on sandwiches, Schlotzsky's offers much more than Quiznos or Subway, according to Wheeler. "We offer a dining experience that those can't," he said. Schlotzsky's offerings include fresh bread made every day and fresh tossed salads, and its "quick casual" concept is an answer for c-stores looking to compete with other operators with restaurant concepts attached. "[This allows] them to offer items at a much higher level than what is currently being offered," he noted.
Schlotzsky's may be choosy about specific store locations, but interested retailers don't need to be in a specific region. The company wants its partners to be in areas where consumers know the Schlotzsky's brand and that covers a broad range. "It has to make sense for the brand, for us, and also make sense for them," said Wheeler.
Although only five c-stores currently operate Schlotzsky's units, the company is working with several c-store operators and expects to bring a significant number of commitments into the system in the coming months. Schlotzsky's anticipates seeing "tremendous growth in openings over the next five years," Wheeler told CSNews Online. "We're hoping to see anywhere from 15 to 25 open per year over the next several years."