Seen on the NACS Show Floor: Beverages
Get great content like this right in your inbox.
Subscribe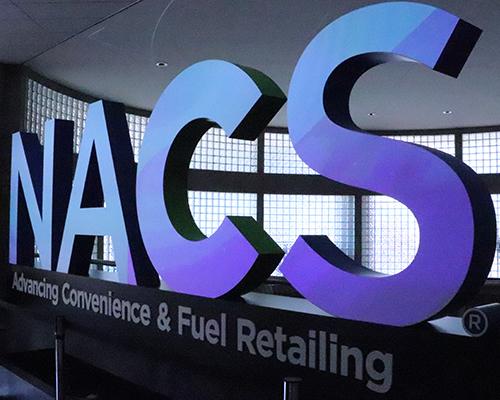 ATLANTA — More than 23,500 individuals from 69 countries attended the 2019 NACS Show in Atlanta, which delivered four days of learning, insights, networking, and exploring what's new and exciting for the global convenience and fuel retailing industry.
As always, one of the highlights of NACS Show 2019 was the expo floor, which this year spanned 425,000-plus net square feet and featured more than 1,200 exhibitors, from startups to big brands. The expo floor also included the New Exhibitor Area, 20,000 square feet of dedicated expo space spotlighting more than 200 companies brand-new to the show; and an all-new CBD Pavilion, a partitioned section of the expo that showcased hemp-derived CBD products from 50 industry suppliers. 
The Convenience Store News editorial staff was out in force meeting with suppliers and checking out all the expo floor happenings. Here's our rundown of the top beverage takeaways:
Changing With the Times
Responding to the changing preferences and needs of today's consumers, The Coca-Cola Co. unveiled 20-plus new beverages, spanning a variety of segments, at the show. 
Among the new products unveiled were: Coca-Cola Energy, the first-ever energy drink under the Coca-Cola brand; Cherry Vanilla Coke, in regular and zero sugar varieties; Coca-Cola Cinnamon, a limited-edition holiday flavor available through December; Sprite Winter Spiced Cranberry, another limited-time holiday flavor; Dunkin' Cold Brew Coffee, in Caramel Black and Midnight Black varieties; Fanta Piña Colada; Minute Maid Blue Raspberry; Odwalla Zero Sugar flavored smoothies; Simply Tea, with no added preservatives, colors or flavors; and four still flavors of smartwater.
At its booth, Coca-Cola also showcased its new beverage segmentation capability. C-stores serve a fragmenting shopper base that demands an expanding variety of beverage options, so there's a need to customize the beverages that each store offers and merchandize those products to specific shopper groups. Coca-Cola's beverage segmentation capability is designed to help c-stores satisfy this demand and, ultimately, drive shopper conversion and sales.
Sparkling Ice, a Talking Rain Beverage Co., told CSNews that consumers are also looking for a healthy alternative to energy drinks. The company unveiled a new line under its Talking Rain brand: TRE (Talking Rain Elevate), a naturally flavored water with caffeine, electrolytes, zero sugar, and functional ingredients designed to enhance everyday performance. It will be available in three varieties — Mango Fusion, Power Punch and Triple Berry — when it launches in the Denver, Arizona, Seattle/Portland and Los Angeles markets in the first quarter of 2020.
The beverage company also unveiled Sparkling Ice Coconut Limeade, which is rolling out nationwide in March 2020; and three new flavors in its Sparkling Ice+Caffeine line — Blue Raspberry, Black Raspberry and Cherry Vanilla — that will come to market in the first quarter of 2020. The Sparkling Ice+Caffeine line debuted at the 2018 NACS Show.
On the alcoholic beverage side of the cold vault, MillerCoors highlighted its category centric approach at the show. This strategy shift, which began a few years ago, puts the focus on the overall beer category and shows retailers the role the company's brands can play in the space.
The path-to-purchase story, according to MillerCoors, consists of four chapters:
It all starts with the occasion (the relax occasion, the social occasion, etc.);

Every beer segment plays a role;

The core matters; and

Innovation.
On the innovation front, MillerCoors showcased several new products, including Cape Line Sparkling Cocktails, Saint Archer Gold, Sol Chelada Limon Y Sol, Blue Moon Light Sky, and MOVO Wine Spritzers. All are coming to market in the first quarter of 2020.
The 2019 NACS Show took place Oct. 1-4 at the Georgia World Congress Center in Atlanta.