Senate Sends Swipe Fee Reform to President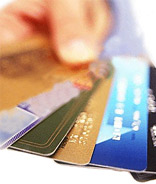 WASINGTON, D.C. -- The U.S. Senate voted 60 to 39 in support of the financial reform package known as the Dodd-Frank Bill, removing the last hurdle in getting the bill enacted into law -- given that President Obama has said he will sign the legislation once it clears Congress, NACS -- the National Association of Convenience and Petroleum Retailing reported.

The House of Representatives passed the legislation June 30, and provisions within the package, known as the Durbin Amendment, direct the Federal Reserve to issue rules ensuring debit card interchange or swipe fees are "reasonable and proportional to the processing costs incurred," according to NACS. Visa and MasterCard currently charge debit swipe fees of around 1 percent to 2 percent of the transaction amount -- among the highest rates in the industrialized world, the association reported.

"Today's vote demonstrates the value of retailers engaging with their elected officials," NACS President and CEO Hank Armour said in a released statement. "Through consistent engagement with Congress, combined with massive consumer petition campaigns, we have clearly seen that great things are possible when our industry is engaged."

The vote to pass the financial reform package followed intense lobbying by the banking industry in opposition to the Durbin Amendment.

"This victory shows what we can accomplish as an industry working together," NACS Chairman Jay Ricker, chairman of Anderson, Ind.-based Ricker Oil Co. said in a statement. "The power of grassroots advocacy is immense, and the possibilities are endless when we fight for what is right."

Additionally, the legislation includes a provision directing the Federal Reserve to issue rules preventing card networks from requiring that their debit cards can only be used on one debit card network -- ensuring that retailers will have the choice of at least two networks upon which to run debit transactions. It would allow merchants to choose to decline credit cards for small dollar purchases because swipe fees often exceed profits on such sales, and clarifies that retailers can offer discounts to consumers who choose to pay with cash, check or debit card.