Sheetz Family Chooses Name for Penn State Altoona Building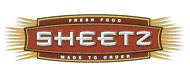 ALTOONA, Penn. -- Steve and Nancy Sheetz provided a $3-million gift for the future home of the official Penn State Altoona entrepreneurial center downtown; all it needed was a name. Now it has one: the Sheetz Center for Entrepreneurial Excellence.

The couple chose the name from a finalist pool of five, according to the school. The winning name was submitted by Anthony Kattouf, a sophomore from Altoona majoring in political science. For his winning submission, Kattouf received a $500 Sheetz gift card and a high-end electronic device from Best Buy. The remaining four finalists each received a $100 Sheetz gift card.

Students were told about the naming contest in September. A committee reviewed 98 submissions and the top seven names were sent to University Park for approval, according to the school. Steve and Nancy Sheetz then selected four finalists and the winner.

"When we made our gift to Penn State Altoona, a couple of our goals were to encourage entrepreneurship, and to provide a pleasant setting where students could gather and learn more about the business world," Steve Sheetz said in a released statement. "We feel it is only fitting that the students who will utilize the new building have a hand in naming it. It certainly fits into the entrepreneurial spirit we are trying to encourage."

The entrepreneurial center will support academic research, education and community engagement in entrepreneurship. It will also serve as the home for the Students In Free Enterprise organization. Steve, chairman of the board of the locally based convenience store chain, and Nancy Sheetz have lent their support to several endeavors at Penn State Altoona, including the Sheetz Family Endowed Scholarship and Sheetz Visiting Lecture Program. Their gifts have also helped to fund construction of the Force Advanced Technology Center and Community Arts Center (now Misciagna Family Center for Performing Arts) and benefited the intercollegiate athletics program, Penn State Altoona Future Fund, and William J. Rossman Renaissance Scholarship.