Sheetz Honors BandyWorks as VIP IT Vendor
ALTOONA, Pa. -- Sheetz Inc. recognized its vendors during its annual Sheetz Bros. Charities vendor event, honoring Tom Bandy and BandyWorks with this year's Sheetz VIP IT Vendor Award.
The vendor event is one of the largest fundraisers for the Sheetz Bros. charities, which include the Make-A-Wish Foundation. While raising money through vendor support is an objective of the annual vendor meeting, another key objective is to recognize vendors that provide exceptional service to the retailer.
Altoona, Pa.-based Sheetz u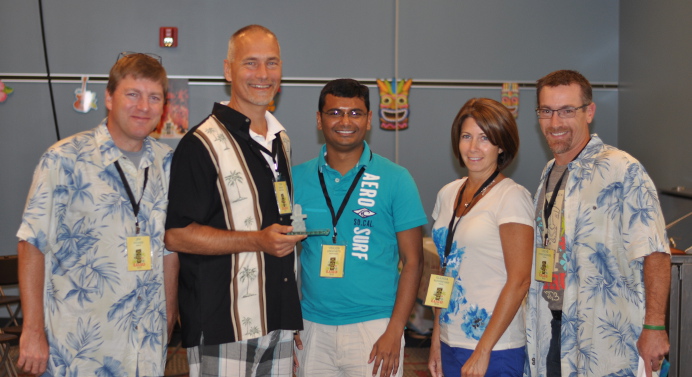 ses BandyWorks technology to keep accurate and timely information, along with maintaining a strict cost control for operations.
"BandyWorks documented their work and provided timely solutions necessary to address the evolving information and insight needs that are key to keeping our business growing," said Steve Winegardner, programming services manager at Sheetz.
St. Petersburg, Va.-based BandyWorks, established in 2005, provides its clients with business intelligence solutions that make a measurable difference in the way its clients do business.
"We're proud to be recognized by one of the top privately held companies in America, and I'm enormously proud of my team," said Bandy, owner and general manager of BandyWorks. "We work hard to ensure that we have the right solution to the problem and are able to deliver the solution when it's needed -- to each of our clients, large and not so large."
Family-owned Sheetz Inc. operates 450 convenience stores in Pennsylvania, Maryland, Virginia, West Virginia, Ohio and North Carolina.