Sheetz Launches Pennsylvania Beer Tour
Get great content like this right in your inbox.
Subscribe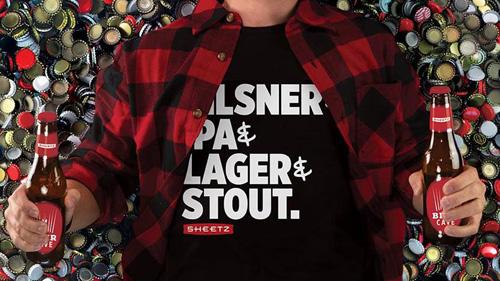 ALTOONA, Pa. — Call it the Sheetz Inc. version of Octoberfest. The convenience store retailer is taking "The Great Beer Run" on the road starting Oct. 1.
The statewide tour will make 15 stops across Pennsylvania. Each stop will feature beer samplings and giveaways, including Sheetz gift cards, Yeti coolers, punt glasses and koozies, reported WTAJ.
All attendees of the tour must be 21 or older and show valid proof of age.
"Sheetz is proud to provide beer offerings at 93 locations across Pennsylvania," said Ryan Sheetz, associate vice president of brand strategies at Sheetz. "The addition of beer offerings is another way Sheetz is striving to meet the demand for the ultimate one-stop-shop where customers can fuel up, enjoy a meal and also responsibly purchase alcoholic beverages."
The Great Beer Run stops at:
Oct. 1: 750 Peninsula Drive in Erie

Oct. 2: 2425 Market St. in North Warren

Oct. 4: 410 Main St. in Ford City

Oct. 9: 2615 Nicholson Road in Sewickley

Oct. 10: 2871 Freeport Road in Pittsburgh

Oct. 11: 9002 University Blvd. in Moon Township

Oct. 15: 525 Ben Franklin Road in Indiana

Oct. 16: 524 Centre Drive in Johnstown

Oct. 17: 223 Colonnade Blvd. in State College

Oct. 19: 1978 Baltimore Pike in Gettysburg

Oct. 22: 160 Leaders Heights Road in York

Oct. 25: 7970 Linglestown Road in Harrisburg

Oct. 26: 13 South River Road in Halifax

Oct. 29: 330 Westminster Drive in Williamsport

Oct. 30: 1200 Golden Mile Road in Towanda
The retailer's beer tour comes two years after Sheetz began selling beer at its Pennsylvania convenience stores. Sheetz, and other c-store retailers across the state, were prohibited from carry out beer sales until 2016 when Gov. Tom Wolf signed into law legislation that expands retailers' ability to sell beer and wine within the state.
The bill made permanent gas stations' ability to sell six packs of beer, allows grocery stores that currently sell beer to sell up to four bottles of wine and removes Sunday restrictions and state-mandated holidays, as Convenience Store News previously reported.
Sheetz was a driving force behind the change. In 2010, the retailer spearheaded a grassroots campaign, "Free My Beer," in an effort to change the state's beer laws. 
Altoona-based Sheetz Inc. operates more than 575 store locations throughout Pennsylvania, West Virginia, Virginia, Maryland, Ohio and North Carolina.