Shell CEO Peter Voser Announces 2014 Retirement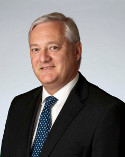 AMSTERDAM, The Netherlands -- Royal Dutch Shell plc is beginning the process of finding a new leader following the news that CEO Peter Voser will retire from his position in the first half of 2014.
Before his appointment as CEO, Voser served as chief financial officer and executive director beginning in 2004. Voser is also active in a number of international and bilateral organizations, including the European Round Table of Industrialists and The Business Council.
"Peter's leadership of Shell over the last four years has been impressive; reorganizing the company, delivering growth, and developing a clear forward strategy with a strong portfolio of new options," said Shell's' Chairman Jorma Ollila. "I have enjoyed working with Peter, in a period of great change and progress for Shell, and I wish him well for the future."
The company's board of directors tasked its nomination and succession committee to lead a "structured and comprehensive review of internal and external candidates to enable an orderly transition to a new CEO," Ollila concluded.