SIGMA Members Help GreenPrint Hit 6B Reduced-Emission Miles
Get great content like this right in your inbox.
Subscribe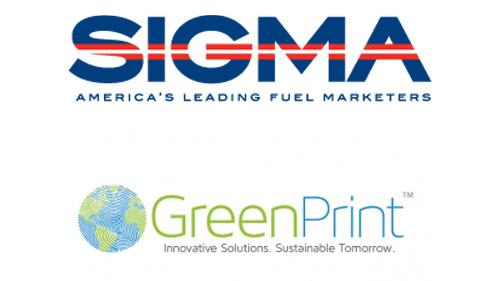 ATLANTA — A partnership with SIGMA is helping to drive GreenPrint's reduced emissions retail fuel and fleet programs.
Through the pact, and in coordination with Uber, GreenPrint provided carbon-neutral Uber transportation to and from the SIGMA annual and legislative meetings in 2016 and 2017.
As a result, industry executives and leaders have taken more than 350 carbon neutral Uber rides since the partnership beginning.
"SIGMA is an important organization and we truly value our relationship with them. Over the last four years fuel retailers, marketers, and suppliers have embraced our reduced emission fuel programs as clients in order to build loyalty and goodwill with their customers," said Pete Davis, CEO of GreenPrint.
"It's exciting to see these same fuel executives that we work with as clients, actually embrace our program as consumers themselves to offset their own transportation," Davis added.
In addition to providing the transportation, GreenPrint calculated and offset the tailpipe carbon emissions of each ride. Just under 10,000 miles were driven, including GreenPrint's milestone of 6 billion miles driven this year, and 762,000 pounds of carbon were sequestered from the atmosphere on behalf of SIGMA attendees.
Mile 6 billion was driven by an attendee of the SIGMA Annual Meeting in November in Chicago.
"The work GreenPrint is doing to help fuel marketers differentiate themselves by reducing consumers' tailpipe emissions is very exciting. Carbon neutral Uber rides was a great way to promote the concept while also providing a safe, convenient, tangible and eco-friendly service to the conference attendees," said Douglas Haugh, president of U.S. fuels of Parkland Fuel Corp.
SIGMA is the national trade association representing fuel marketers and chain retailers in the United States and Canada.
GreenPrint created the first reduced fuel emissions program, which it licenses to convenience store chains, energy companies, fuel marketers, and corporate fleets, enabling them to sell, or fill up with, more environmentally friendly fuel.