Sinclair Oil Chooses RackPrice From KSS Fuels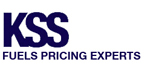 FLORHAM PARK, N.J. -- Sinclair Oil Corp. selected RackPrice from KSS Fuels for its fuel management solution. RackPrice is an end-to-end wholesale pricing solution, including modules for price generation automation, reporting/analysis, competitive price prediction, price-volume modeling and price optimization, according to the company.
"As part of our overall strategic initiative to improve supply chain management, Sinclair has chosen to implement the KSS Fuels RackPrice terminal pricing solution," Jack Barger, vice president of marketing and supply at Sinclair Oil Corp., said in a released statement. "We expect KSS Fuels RackPrice to improve our workflow processes, consolidate and automate multiple aspects of those processes, help us meet our customers' pricing expectations more consistently, consolidate information and improve our analytics capability. We foresee a timely return on this investment through more efficiency, better ratability and higher customer satisfaction."
"We are pleased to partner with Sinclair Oil Corp. and are confident that with RackPrice the company will have a more controlled, responsible and consistent pricing process, bringing all required data into one system," Bob Stein, president and CEO of KSS Fuels, added in the release. "RackPrice should enable Sinclair to improve rack margins by optimizing prices across channels. They will also be able to predict competitor rack prices and automatically adjust their own prices as needed."
Sinclair Oil will use RackPrice for pricing and performance analytics, price setting and price execution. RackPrice helps fuel marketers set the best possible price for every channel, segment, rack and customer.
Sinclair Oil Corp. is a leading oil refiner and fuel wholesaler supplying more than 2,000 Sinclair branded gas stations in 22 Western and Mid-Continent states.