Speculation Abounds With ExxonMobil's On the Run Exiting Upstate and Central New York Market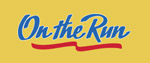 SYRACUSE, N.Y. -- ExxonMobil's On the Run convenience stores are beginning to exit the Upstate New York and Central New York market, The Post-Standard reported this week. According to the news outlet it seems Sunoco is clenching a tighter grip on the area's c-store market.
Residents have already begun to see closed and for-sale properties where The Mobil On the Run stations and stores have previously occupied.
"This has all been bewildering to us," Art Hayes, a longtime Mobil service station operator told The Post-Standard. Hayes also told the news outlet that he has no answers to as why Mobil is seemingly exiting the market.
ExxonMobil was reached out to for comments by the news outlet, but to no avail.
However, The Post-Standard did speak with Ralph Bombardiere, executive director of the New York State Association of Service Stations and Repair Shops, a trade group, and he said that ExxonMobil will be leaving the New York state market as a retailer, likely by the end of the month.
"On the Run was a Mobil creation and On the Run is taking a walk," Bombardiere said.
Hayes also speculated to the news outlet that Sunoco is "going to have a huge, huge impact" in the region. He further commented that: "It's a sad day. Most of us Mobil owners were proud owners. We loved the image, the gas, everything. Mobil used to even have a district office in Syracuse, on Seventh North Street. It looks like the Mobil brand is being dismantled."
Bombardiere added: "The stations won't be supplied by Mobil or owned by Mobil. They will be supplied by a distributor. That's already happening on the Thruway and to a lot of Mobil station owners."