Speedway Has Georgia on Its Mind for Growth
Get great content like this right in your inbox.
Subscribe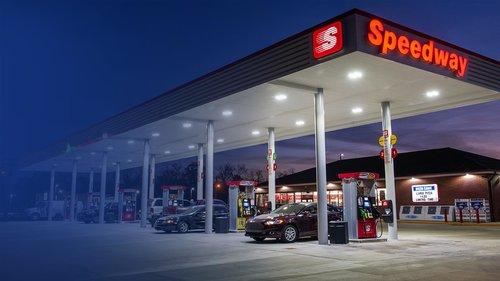 ENON, Ohio — Speedway LLC has putting its stamp on Georgia.
The convenience store chain operates more than 2,700 stores in 21 states across the Midwest, East Coast and Southeast. It is now giving Georgia a key role in its future growth.
Enon-based Speedway is the retail arm of Findlay-based Marathon Petroleum Corp. (MPC).
According to the Atlanta Business Chronicle, Speedway is planning a new $5.5-million c-store northeast of Atlanta, in Jefferson off Interstate 85. The location, which will boast 10 fuel dispenser and four truck fueling lanes, is slated to open in March 2019.
The retailer welcomed customers at its first two Atlanta area stores last year, the news outlet reported, in what was seen as the first step in big push into the state. As the Atlanta Business Chronicle noted, Speedway tends to operate dozens or even hundreds of stores in states where it has a presence.
"At this time, it is too early to provide comment about this location. Georgia is one of our growth areas where we continue to see the opportunity to expand. We look forward to serving the area," Stefanie Griffith, a Speedway spokeswoman, recently told the news outlet about the planned Jefferson store.
In a conference call with analysts on Feb. 1, MPC CEO Gary Heminger said the company expects to invest $530 million in Speedway in 2018, a $150-million increase from last year's plan.
"This significant increase is targeted for construction of new stores as well as remodeling and rebuilding existing locations," he said.
In late 2015, the company said it was exploring growth opportunities in n Georgia, South Carolina and the Florida panhandle, as CSNews Online previously reported.