Speedway to Remain Fully Integrated Part of Marathon Petroleum
Get great content like this right in your inbox.
Subscribe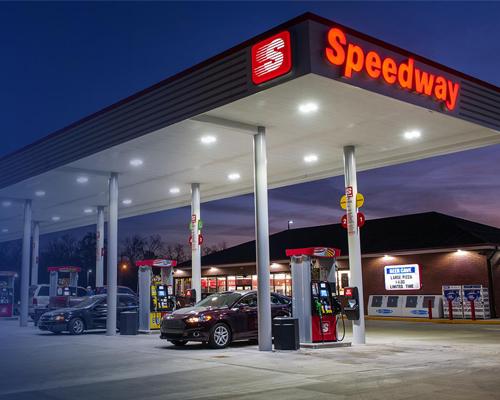 FINDLAY, Ohio — Marathon Petroleum Corp. (MPC) has decided to not hang a for-sale sign on its retail network, Speedway LLC.
According to Findlay-based MPC, its board of directors has determined that maintaining Speedway as a fully integrated business within MPC provides the best opportunity for enhancing long-term shareholder value.
The board's decision came at the recommendation from its independent special committee.
"Our board has a well-established track record of taking bold and transformative actions to drive value and will continue to do so when it's in the best interests of shareholders. Following a rigorous review led by an independent committee of the board, the board has unanimously concluded that shareholder value is best optimized with Speedway remaining part of our integrated business," said Gary R. Heminger, MPC chairman and CEO.
He thanked the independent committee for its efforts in performing a comprehensive review of options to ensure the company is positioned to deliver the greatest possible long-term value for its shareholders.
"MPC has returned $1.55 billion to shareholders including share buybacks and dividends through June of this year alone," Heminger said. "And, we remain committed to closing the substantial gap between our stock and the intrinsic value of the business through the execution of the remaining dropdowns to MPLX, continued share repurchases, and by highlighting the significant value of our GP interests in MPLX through an exchange of GP economic interests for LP units."
The company expects to repurchase approximately $450 million of its shares by the end of the third quarter, funded partially by after-tax cash proceeds from its Sept. 1 dropdown, and another $550 million in the fourth quarter.
MPC "plans to return this additional capital to shareholders prudently and expeditiously — subject to maintaining its current investment grade credit profile — and will further consider repurchasing additional shares in the fourth quarter subject to operating performance and market conditions," it said.
Further return of capital is planned with the after-tax cash proceeds from the remaining dropdowns expected to be completed in the first quarter of 2018.
Since the company announced its strategic actions in January, MPC stock has outperformed its peer group by 6 percent. The board and management team believe there is still significant upside to the company's valuation and remain committed to further capturing value for the benefit of shareholders, and will not hesitate to act on opportunities to drive shareholder value wherever those opportunities may exist, it added.
"We are confident that our value creation plan — combined with our proven operational excellence — will further drive substantial long-term shareholder value," Heminger said.
MPC launched a strategic review of its Speedway c-store chain in early January more than a month after an investor group called for the company to take a closer look at its retail network, as
CSNews Online
previously reported
.
In November,
Elliot Management Corp.
said that MPC is "severely undervalued and that there are readily available steps by which the board can unlock $14 billion–$19 billion in value for shareholders.
"Over the past year, MPC has taken significant steps to create value for shareholders. Elliott is supportive of those steps and appreciates the constructive dialogue with the company," said John Pike, senior portfolio manager at Elliott Management. "We are encouraged by management's efforts to date, applaud the intent to repurchase an additional $1 billion in shares by the end of the year, and look forward to the completion of the further midstream transactions in the first quarter of 2018.
"While we see value in a spin of Speedway, today's decision to maintain an integrated Speedway came after a full, rigorous and independent review. We are also confident in the company's commitment to take further action as needed to realize the upside in the company's value," Pike added.
Key factors in the MPC board's decision to maintain Speedway as an integrated business within MPC include the following:
Substantial integration synergies would be lost as a result of a spin-off or separation. Following an initial supply agreement, MPC estimates the synergy loss at between approximately $270 million and $390 million annually. Any supply agreement structured in pursuit of a tax-free separation would be market-based. Such a conventional, arm's length supply agreement would be limited in term and volume, providing only a temporary offset to the lost synergies.
A spin-off or separation of Speedway would require at least $2.5 billion of incremental debt reduction at MPC and an additional $1 billion of cash on hand at MPC in order to manage pro forma leverage targets and maintain MPC's current investment grade credit profile. This would be a significant use of MPC cash and likely reduce the future return of capital to shareholders and investments in the business.
Speedway is a proven, best-in-class convenience store retailer and its value appears to be well understood by the market. The potential advantages of separation are not compelling relative to the disadvantages, nor does Speedway remaining part of MPC present a structural impediment to its long-term growth prospects.
There is strong value in cash flow diversification, particularly in the energy sector. A separation would leave the remaining business significantly more volatile and vulnerable to sector downturns.
The independent special committee and the board believe the best vehicle to convey the full value of the businesses is MPC common stock.
"Throughout the execution of our plan to deliver substantial value to MPC shareholders, the board and management team have benefited from our constructive dialogue with, and valuable input from, Elliott and all of our shareholders," Heminger said on the engagement with Elliott.
Since January, MPC has contributed assets to MPLX LP with a combined transaction value of $3.065 billion, netting $1.7 billion in after-tax cash proceeds and 32 million MPLX units. MPC is on track to complete the dropdown of remaining identified assets, which generate approximately $1 billion in annual EBITDA, by the end of the first quarter of 2018.
The company expects to exchange its general partner economic interest in MPLX for MPLX common units in conjunction with the completion of the dropdowns — providing a clear market valuation of MPC's economic interest in the GP and reducing MPLX's cost of capital.
The independent committee of the board engaged J.P. Morgan Securities LLC as financial advisor and Jones Day as legal advisor. The company engaged Citigroup Global Markets Inc. as financial advisor and Ernst & Young LLP and Crowell & Moring LLP as tax advisors.
MPC is the nation's third-largest refiner, with a crude oil refining capacity of approximately 1.8 million barrels per calendar day in its seven-refinery system. Marathon brand gasoline is sold through approximately 5,600 independently owned retail outlets across 19 states. In addition, Enon-based Speedway owns and operates the nation's second-largest convenience store chain, with approximately 2,730 convenience stores in 21 states.