Speedway, Thorntons & Ricker's Lead Industry in Q1 2018 Foot Traffic
Get great content like this right in your inbox.
Subscribe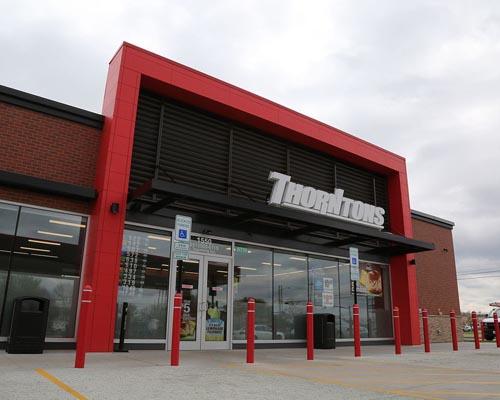 BOSTON — A study of foot traffic in the first quarter puts Speedway, Thorntons and Ricker's among the leaders of the pack.
Separating the convenience and gas industry brands into four categories, the joint quarterly study by GasBuddy and Cuebiq found the brands that saw the most foot traffic in the first three months of 2018 were:
Enon, Ohio-based Speedway (1,000-plus locations)

Issaquah, Wash.-based Costco (250 - 999 locations)

Louisville, Ky.-based Thorntons (50 - 249 locations)

Anderson, Ind.-based Ricker's (30 - 49 locations)

"More than half (53 percent) of visits to gas stations and convenience stores lasted less than five minutes," said Frank Beard, convenience store and retail trends analyst at GasBuddy. "Knowing how often your customers frequent your stores and tailoring your offerings to take advantage of high traffic points during the week can prompt your customers to spend more time in the store and increase their basket size."

Among the key study highlights were:
Better Offerings, Better for Business: In the 1,000-plus location category, four of the top five are convenience brands that emphasize in-store offerings. Speedway captured the top spot in this category following improvements in their fresh food service and putting a bigger emphasis on their loyalty program.

Cumberland Farms is No. 1 in Most States:  Cumberland Farms captures the highest average footfall traffic in six states, all of New England, despite falling short of the Top 10 overall within its category of 250 to 999 locations. Wawa comes in second with five states, including hotly contested Pennsylvania. Costco and Kroger tie for third place with four states, and Speedway and Pilot tie for fifth place with three each.

Hump Day is the Busiest Pump Day: Wednesday at 5 p.m. was the busiest time for fuel and convenience brands, followed by Friday from 4-6 p.m. Busiest days overall include Friday, followed by Thursday and then Wednesday.

Consumers Reward Quality with More Visits: Findings indicate a strong correlation exists between below-average ratings in the GasBuddy app and below-average foot traffic. For example, stations with below-average customer service ratings experienced 15 percent less visits than the industry average. Conversely, stations with above-average customer service ratings experienced an uplift of nearly 7 percent, showing that consumers actively seek quality retail experiences.
For the study GasBuddy and Cuebiq analyzed location visit data at more than 100 fuel and convenience store brands and more than 32.6 million consumer visits across the U.S. from Jan. 1. to March 31. To be considered a "visit," a user must be within 30 meters of a fuel pump for between two and 30 minutes.
GasBuddy is a smartphone app connecting drivers with their Perfect Pit Stop. The Boston-based company crowdsources information to help drivers find, among other things, the best gas prices, closest stations, friendliest service, cleanest restrooms and tastiest coffee.
New York-based Cuebiq is a next generation location intelligence and measurement company, leveraging the largest database of accurate and precise location data in the U.S. to help marketers map and measure the consumer journey.