Spinx Finds Advantages With PriceAdvantage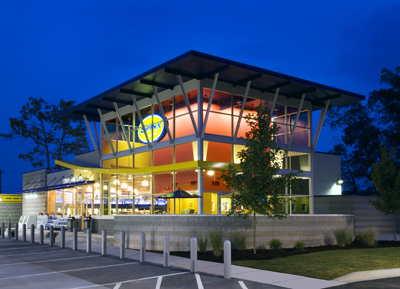 GREENVILLE, S.C. -- In the world of The Spinx Co., time equals customer service. That's why when store managers were given back more minutes in their day, thanks to a streamlined fuel pricing solution from Skyline Products' PriceAdvantage, the chain was able to further improve its customer service.
"We not only have data we can depend on, but out of 70 stores, we now have 70 managers who I would estimate have at least 45 minutes a day back for customer service," Linda Gysin, executive assistant for Spinx Founder and CEO Stewart Spinks, told CSNews Online.
As Gysin explained, Spinks is the company's chief gas pricer -- "he prices fuel happily day after day" -- and as his assistant, she is frequently called upon to help expedite that. Gysin got very involved in researching fuel pricing product options in 2006 when the retailer, after using its own "cumbersome and awkward" spreadsheet solution, sought out and installed a third-party, Internet-based fuel pricing product.
"We hummed along with that happily for a couple of years, but it required managers to key in volume and sales data, which created opportunities for errors -- it was about a hundred key strokes a day per manager," Gysin recalled.
The company began looking for another option right around the time PriceAdvantage was launching, about three years ago. Spinx started out by testing PriceAdvantage, a division of Skyline Products, in two of its 70 stores.
It was a "very productive partnership from the beginning. As soon as we started testing their product, they were very eager to say, 'What else do you want it to do?'" according to Gysin. "To work with a company that is so responsive has made all the difference."
The company, celebrating its 40th anniversary this year, has since rolled out the technology chainwide and the retailer continues to evolve with it, never looking back. Gysin spoke to CSNews Online exclusively about the system and the advantages Spinx is seeing.
CSN: What told you it was time for a fuel pricing solution change?
Gysin: We were at the point where our previous software developer was not interested in developing a product to pull volume/sales and retail data, stored in the point-of-sale (POS) in our back office. They weren't interested in pursuing that type of software; they were going to continue with a model they felt was good at providing customer feedback, and it is, but it wasn't working well with our needs and our size. We were interested in looking at a more automated solution so our managers could have more time to take care of our customers.
CSN: What impressed you so quickly about your partnership with PriceAdvantage?
Gysin: They initially developed the product to price along with the Skyline signs, and it's beautiful to have signage at the pumps running smoothly with the POS. But when they started to enhance it as a product that was not only capturing volume, but giving us a peek at some other stats like month-to-date and adding bar graphs showing us how we were performing on the same day last week, we saw that they were working to incorporate just about every enhancement we asked for. It's such a good product for pricing gas, for looking at the competition -- we can see what comps are priced at -- and for looking at our fuel volume day over day, over last week, last month, last year, seasonally. There's so much data we can look at as a snapshot.
CSN: Describe the rollout process and any challenges you faced.
Gysin: We tested it in two stores and then we quickly rolled it out to 10 more that had Skyline signs. Then we put it everywhere, even if we didn't have signs. There are different technology handshakes in different locations. The POS can communicate with signs in all of our Radiant [Systems] software locations. With Radiant, any employee can accept the price change at the register and it goes through. But in our Gilbarco POS locations, about 20 stores, we still have managers receiving the information and setting it manually. Something has to resolve; PriceAdvantage is working it with our IT department to resolve the communication link.
CSN: How have store managers reacted to the new solution?
Gysin: For one thing, we have had overwhelming response from managers that they want text messages when price changes come through, so PriceAdvantage built that in. So now the managers know, even if they're not up front, exactly when price changes are made. We wanted to free up their time, which the system does, but they still wanted to be kept in the loop, which the texting allows. All this takes their mind space off of fuel pricing worries so they are free to take care of customers -- making sure the coffee is fresh, the fountain is clean. Ultimately, this solution is all about better customer service from our managers.
CSN: Can you quantify this "better customer service" advantage?
Gysin: We not only have data we can depend on, but out of 70 stores, we now have 70 managers who I would estimate have at least 45 minutes a day back for customer service. And we could also look at that in dollars. Previously, say if one pricing change didn't get picked up because the manager didn't go back to look at the computer and see the price change on the system, that's lost revenue. So we estimated that with 70 stores, we had to be losing revenue of at least $250 a week, and that's very conservative.
The Spinx Co. isn't the only convenience retailer that's discovered a better fuel pricing system with PriceAdvantage. Just this past November, Valero Retail Holdings chose the software for its 1,000 locations, upon retiring its own in-house pricing application after more than a decade. Brian Skillern, director of retail marketing, said despite the success of its own "home-grown" fuel pricing software, it was time to add "new functionality."
Also in November, CEFCO Convenience Stores took PriceAdvantage chainwide by implementing it at an additional 72 locations. Brett Giesick, chief retail officer, said the solution increases its efficiency across the fuel pricing process, most significantly in the time it takes to price its 194 sites. "We have found that it takes us only one to two hours to complete price changes across the network, including updates to the POS, pump and electronic price signs," he said.