Spring Pump Prices Expected to Be Costly
Get great content like this right in your inbox.
Subscribe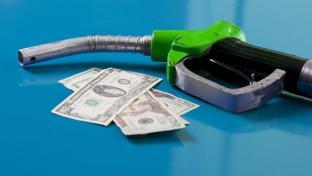 ORLANDO, Fla. — Although pump prices have dipped in recent weeks, this is not a trend that consumers should expect to last.
AAA forecasts that the national gas price average will be as much as $2.70 per gallon this spring — a costly price Americans haven't paid since the summer of 2015 when prices hit $2.81.
"There is tremendous volatility in the oil and gasoline market. Crude oil is selling at high prices compared to previous years and domestic gasoline demand has been high most of the winter among the factors all driving gas prices up and draining consumers' wallets," said Jeanette Casselano, AAA spokesperson. "This spring, consumers may have to make decisions on where they can cut costs to cover gas prices that are potentially 40-cents more per gallon than last spring."
According to a new survey from AAA, the vast majority of consumers would change their driving habits or lifestyle to offset higher gas prices. One in four drivers said they would start making changes at $2.75, while 40 percent say $3 is their tipping point.
Changes consumers said they would make include:
Combining errands or trips (79 percent);

Driving less (73 percent);

Reducing shopping or dining out (61 percent);

Delaying major purchases (50 percent); and

Driving more fuel-efficient vehicles (46 percent).
AAA does not expect the national gas price to be reminiscent of 2011 to 2014, when motorists were paying on average $3.47 per gallon. While some states like California may see $4 per gallon, it will be temporary, according to AAA.
"Motorists will start to see gas prices make their spring spike in early April. That is when refinery maintenance is expected to be wrapped-up and the switchover to more expensive summer-blend gasoline kicks in along with warmer weather and typical demand increases," Casselano added. "Consumers can expect prices to likely increase throughout April, May and into the start of summer."
Looking ahead to the summer, AAA expects summer gas prices to be just as expensive as spring prices, but with the potential that they may not increase at such a quick rate. Heading into summer, a variety of factors including U.S. gasoline supply-demand levels, domestic gasoline production rates and global crude demand will help better shape the summer forecast.