Starbucks & Dunkin' Donuts Expanding Food Selections
Get great content like this right in your inbox.
Subscribe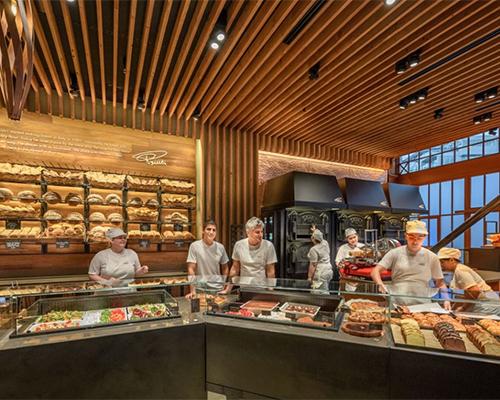 SEATTLE and CANTON, Mass. —  Two brands known for their coffee are stepping up their food offerings, which could heat up competition during the lunch daypart, according to media reports.
Both Starbucks and Dunkin' Donuts are moving forward with initiatives aimed at boosting sales beyond the breakfast hours.
At its traditional stores, Starbucks is focusing on grab-and-go sandwiches and salads, and the company reported that sales of its prepackaged Bistro Boxes have increased 20 percent annually for the last two years. In addition, it has implemented mobile ordering and crafted unique Frappuccinos that are available for a discount during the early afternoon, reported CNBC. 
Starbucks has also opened two Princi Italian bakery locations in Seattle, one in its flagship Roastery and Tasting Room, and one in its first Reserve store at the company's  headquarters.
During a shareholders meeting in March, Starbucks stated that 40 percent of the Reserve store's customers go out of their way to drive there. This is notable because the neighborhood in which it is located is "not a destination," said Starbucks Chairman Howard Schultz.
At the meeting, company officials stated that Starbucks' revenue from food increased 15 percent from 2016 to 2017, and it now accounts for 21 percent of sales within the United States. They also noted that Starbucks has grown its foodservice business by 1.5 times since 2013. The company seeks to double it by 2021.
Chief Operating Officer Rosalind Brewer pointed out lunchtime as the company's biggest financial opportunity. Starbucks plans to roll out its Mercato menu — which includes sandwiches, salads, protein boxes and fruit and nut yogurt bowls — to more than 1,000 locations by the end of the year.
On the other side of the country, Canton, Mass.-based Dunkin' Donuts is also venturing into the afternoon by launching a $2 snacking menu at several stores in the Boston area, reported the Associated Press.
Customers can choose from Donut Fries, pretzel bites, waffle-breaded chicken tenders, Munchkin dippers and a gluten-free brownie. The menu is paired with signature beverages and was designed to provide an afternoon snack, the company said.
Feedback from customers and employees will help determine whether the snack menu rolls out nationally.
Dunkin' Brands Group's 100-percent franchised business model includes more than 12,500 Dunkin' Donuts restaurants.